Spa Promotions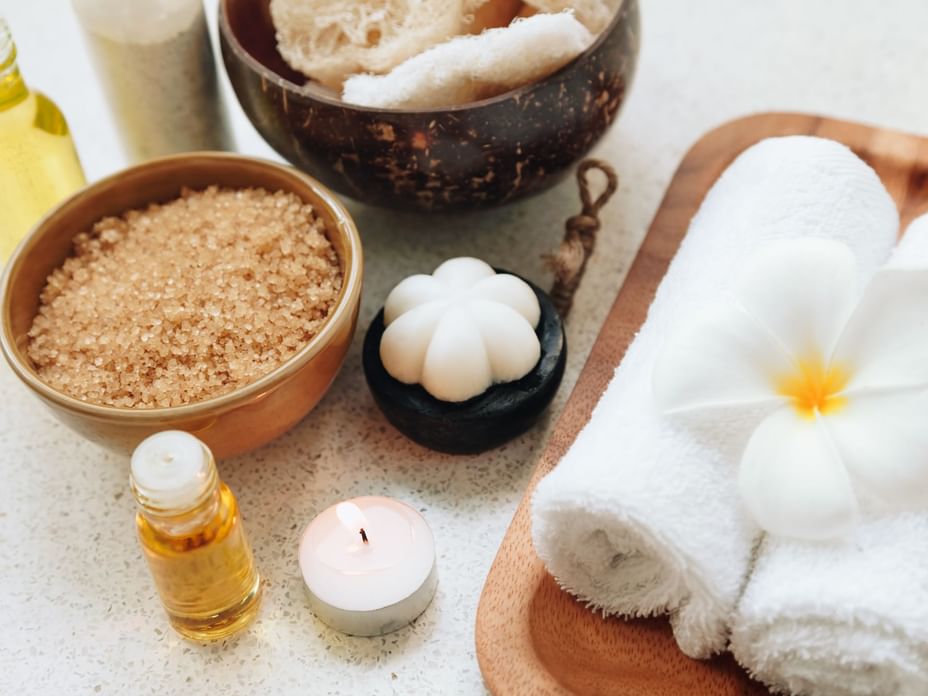 INTRODUCTORY OFFER
60 mins Body Massage | S$98 (U.P S$168)

In celebration of the opening of Aramsa Spa at Paradox Singapore Merchant Court, pamper yourself with a relaxing massage.

Choice of Aramsa Touch or Inner Respite only.

KEMBALI
120 mins | Single S$298 | Couple S$448
Consists of:
Thermal Boreh Scrub | 30 mins
Embark on a journey of indulgence with a lavish Traditional Malay exfoliation. This rejuvenating experience incorporates a harmonious fusion of aromatic spices such as Ginger, Clove, and Nutmeg, working in unison to purify the skin and revitalise the entire body, unveiling a soft and smooth complexion.

60mins Traditional Malay Freestyle Massage | 60 mins
Pamper yourself with the exquisite Traditional Malay Freestyle massage using an enchanting floral blend of Patchouli, Pandan, Jasmine, and ylang-ylang. Uniquely crafted, blended, and exclusively offered at Aramsa Spa at Paradox Singapore Merchant Court. This massage experience promises to envelop you in pure bliss and relaxation.

Scalp Massage | 30 mins
Experience the therapeutic benefits of scalp massage therapy enhanced with magnetic tools. This relaxing treatment alleviates stress and stimulates optimal blood circulation.

Weekday Specials will run from 1 October till 31 December 2023. For in-house guests, the promotion is valid daily.
For non-hotel guests, the promotion is valid Monday to Friday, excluding the eve of public holidays and public holidays.

CONTACT
Phone: +65 6239 1780
Whatsapp: +65 9825 6300
Email: enquiries_paradox@aramsaspas.com