Executive Lounge
The Executive Lounge at Paradox Singapore Merchant Court provides an exclusive retreat where you can invigorate, relax and recharge. Whether it's a selection of refreshing cocktails or international newspapers, thoughtful luxuries are at your fingertips. Panoramic views of the Singapore skyline make this the perfect place to mingle, network and unwind. Enjoy cocktails and snacks from 2pm onwards.
Located on Level 11, the Executive Lounge offers stunning views of the Singapore city skyline throughout the day.
OPENING HOURS
Breakfast: 6.30am – 10.30am
Refreshments: 2.00pm – 10.00pm
Happy Hour: 6.00pm – 8.00pm*
Executive Lounge is available for guests staying in our chic Executive Rooms, Select Rooms or Suites.
*Minimum Age for Happy Hour (6.00pm - 8.00pm): 18 years
Amenities
Afternoon Refreshments and Light Snacks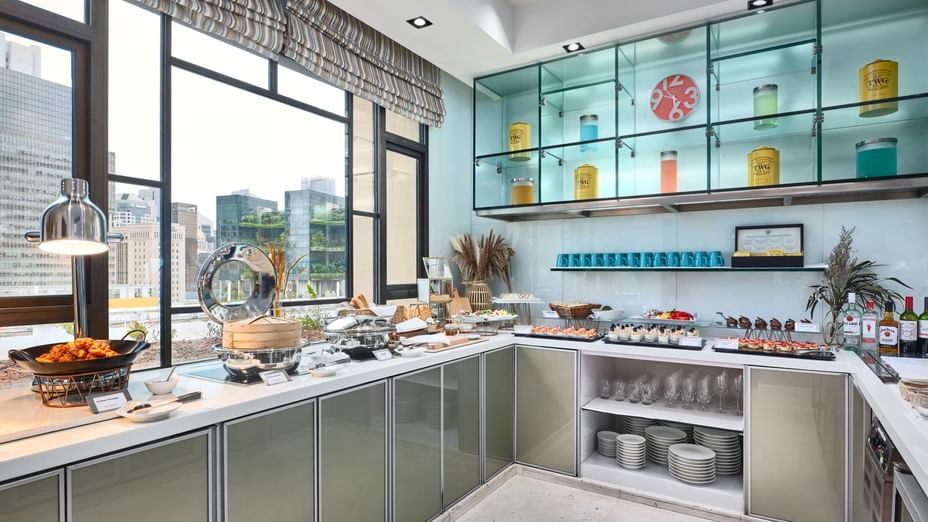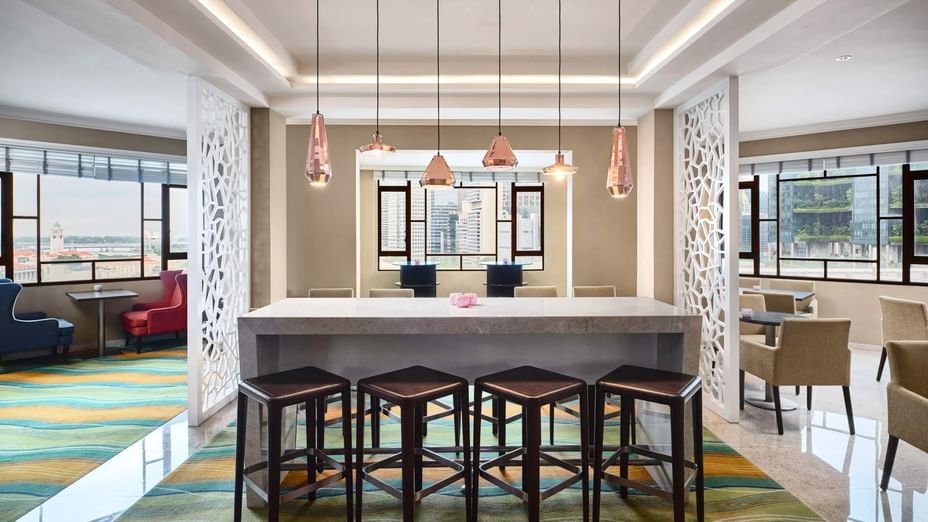 Enhance your stay
Deals and Offers