Frequently Asked Questions
---
You've got questions? We've got answers! Below are the answers to questions we frequently receive about Whistler and the Summit Lodge.
If the information on this page fails to satisfy your curiosity, please contact us so one of our friendly Front Desk Agents can assist you.
Where is the hotel located?
You can find us at the heart of Whistler's North Village, right at 4539 Main St. We're just a hop, skip, and a jump away from Olympic Place and an array of mouthwatering dining options. You won't have to go far to satisfy your cravings!
Just a leisurely 10-minute stroll down the charming Village Stroll, and you'll find yourself at the doorstep of the Gondola. And if you're visiting during the winter season, Whistler has your back with the free #4 Marketplace Shuttle, conveniently picking you up just around the corner from our hotel. We've got your gondola adventures covered!
We love hosting young adventurers, but guests under the age of 18 will need to bring along their trusted parents for the check-in process. After all, it's more fun to explore Whistler together!
Absolutely! If you need an extra bed or crib to accommodate your entourage, simply let us know before your arrival or during check-in. We'll work our magic and do our best to make it happen, ensuring a cozy and comfortable stay for everyone. Just another way we go above and beyond to exceed your expectations!
While we are a pet-friendly hotel and can't guarantee that pets have never been in our rooms, we understand the importance of accommodating guests with allergies. Rest assured, though, we go the extra mile to ensure a thorough cleaning and deep sanitization of rooms that have housed our beloved four-legged guests. Your comfort and well-being are our top priorities, so please don't hesitate to let us know about any specific concerns you may have. We're here to make your stay as enjoyable as possible, sniffles-free!
Ah, the magical iPad in your room! It's not just any ordinary tablet. This tech-savvy companion is your gateway to a world of possibilities during your stay. Need to check your emails? Go ahead, surf the web with ease. Want to have a virtual hangout with loved ones? The iPad's got you covered for those video calls. And when it's time to unwind, snuggle up and enjoy your favorite movies and shows right from the comfort of your cozy room. So, go ahead, tap, swipe, and make the most of your digital playground! The possibilities are endless with our trusty iPad by your side.
Absolutely! Our stylish studios and suites come with a convenient kitchenette, equipped with a stovetop, fridge, microwave, toaster, and coffee maker. Our One Bedroom Suites take it up a notch with extra counter space and a handy dishwasher. So go ahead, channel your inner chef and make yourself at home in our kitchenette-equipped rooms. Bon appétit!
You can start checking-in at 4:00pm or anytime afterwards. As for checking-out, our check-out time is at 11:00am.
We understand that travel plans can be unpredictable. While early check-in and late check-out are subject to availability, we will do our best to accommodate your request. Just let us know in advance, and we'll make every effort to make your stay as convenient as possible.
Yes, we offer express check-out for the convenience of our guests. Simply let our friendly Front Desk staff know that you would like to avail of this service, and they will assist you accordingly. Say goodbye to waiting in line and breeze through your check-out process with ease.
Our cancellation policy varies depending on the dates of your stay.
Dec 1st to 18th - 14 days
Dec 19th to Jan 3rd - 30 days
Jan 4th to April 30th - 14 days
May 1st to Nov 30th - 48 hours
Yes, for the 3rd and 4th person staying in the same guest room, there is a charge of $30 per night per person, with a maximum of 4 people per room. However, please note that children 18 years and under stay for free when sharing a room with an adult over 21 years old. So bring the whole family along for a memorable stay!
Absolutely! We love welcoming furry friends to our hotel. In fact, we are renowned as one of Whistler's top destinations for pet owners. Your four-legged companions will feel right at home with us!
We kindly request that you complete our pet policy form during check-in. It helps us ensure the comfort and safety of all our guests, including our furry friends. Thank you for your cooperation!
Nope! At the Summit Lodge, we believe that pets are part of the family. That's why we don't charge any additional fees for your furry companions. They stay with us for free!
We love welcoming a variety of pets, and we've had guests bring their furry, feathery, and scaly friends to stay with us. While we're open to many different types of pets, we do have some limits in place. For example, as much as we'd love to accommodate a komodo dragon, we may have to draw the line there. If you're considering bringing an unconventional or exotic pet, please give us a call to discuss the details. We're here to help!
Absolutely! We have a range of amenities available for your furry friends. Just let us know what you need, and we'll be happy to provide dog beds, bowls, treats, and even doggy bags for your convenience. We want to ensure that your pets have a comfortable and enjoyable stay with us.
For the comfort and safety of your pets, we kindly request that you do not leave them alone in the room. If you need to step out for an extended period of time, we recommend arranging for a pet sitter. Our trusted friends at Whistler Dog Sitting (www.whistlerdogsitting.com) offer excellent pet sitting services to ensure your furry friends are well taken care of while you're away.
Yes, there is a convenient free BC Transit shuttle stop near our hotel. This hop-on, hop-off bus service provides transportation to and from the mountain, making it easy for you to explore Whistler's attractions and activities. Enjoy the freedom of getting on and off the bus at your desired locations and discover everything that Whistler has to offer.
Yes, there are convenient transportation options to Vancouver International Airport. The Gateway Bus Loop, located just a 5-minute walk from our hotel, provides easy access to the airport. Additionally, some bus companies offer pickup services right at the hotel, allowing you to travel to the airport hassle-free. Whether you choose to walk to the nearby bus loop or opt for a pickup service, you'll find convenient transportation options to ensure a smooth journey to Vancouver International Airport.
We offer convenient underground parking for our guests on a first-come, first-served basis. Our parking rate is $21 per night, providing you with peace of mind knowing your vehicle is secure and easily accessible during your stay. So go ahead and explore Whistler's stunning surroundings, knowing that your parking needs are taken care of at our hotel.
Absolutely! At our hotel, we offer self-parking options for your convenience. Simply park your car in our designated parking area and enjoy the freedom of coming and going as you please. There is not valet service available at the Hotel.
We do have a vehicle height restriction at our parking facility. The maximum height allowed for vehicles is 6 feet and 8 inches. If your vehicle exceeds this height, we recommend utilizing the over-height underground parking available at the nearby public library. It's just a short walk away from the hotel and provides a convenient alternative for taller vehicles
At the moment, we do not have EV chargers available on site.
Restaurants, Food & Beverage
Absolutely! We have a fantastic on-site dining options: Sachi Sushi, offering a delectable selection of fresh and creative sushi rolls and sashimi.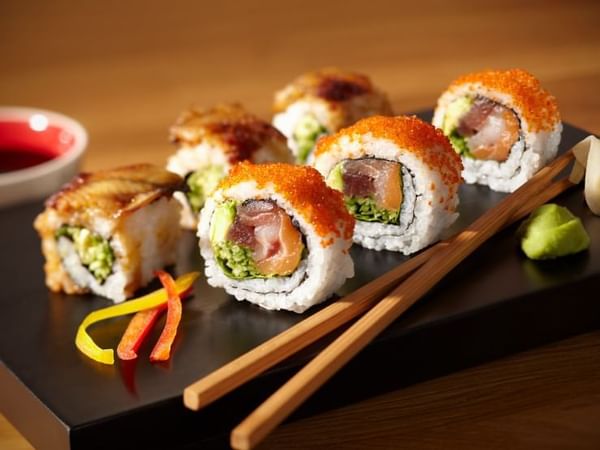 Get ready for a sushi adventure like no other, right next door to Summit Lodge! Sachi Sushi is a culinary gem in the heart of the Canadian Rockies, serving up a fusion of traditional Japanese flavors with a modern twist. Dive into a world of fresh and top-notch ingredients, where every bite is a tantalizing delight. From expertly crafted sushi rolls to mouthwatering sashimi and hot dishes, Sachi Sushi is a haven for sushi enthusiasts and daring food explorers.
Operating Hours: 5:30pm - 10:00pm daily
Phone number: (604) 935-5649
Oh, we've got your taste buds covered, my friend! Just steps away, you can grab groceries, tasty soups, and scrumptious sandwiches from Fresh St. Market.
But wait, there's more! Check out these local favorites in the neighborhood:
Get ready for a culinary adventure just steps away from your cozy abode. Bon appétit!
(Note: Operating hours may vary, so check with each establishment for the latest details.)
We have a range of fantastic facilities at our hotel to enhance your stay:
Heated outdoor pool: Take a refreshing dip or relax by the poolside in our tranquil setting.
Outdoor hot tub: Unwind and soak in the warmth of our outdoor hot tub.
Indoor natural cedar dry sauna: Enjoy the therapeutic benefits of our soothing sauna.
Outdoor firepit: Gather around the firepit and cozy up for some s'mores and stories.
Outdoor BBQ: Have a fun and delicious BBQ cookout with family and friends.
LOCATION & OPENING TIMES: Our pool, fire pit, sauna, and hot tub are conveniently located on the ground level, to the right of the front desk. They are open daily from 9:00 am to 10:00 pm, all year-round. So go ahead, relax, rejuvenate, and make the most of our fabulous facilities during your stay!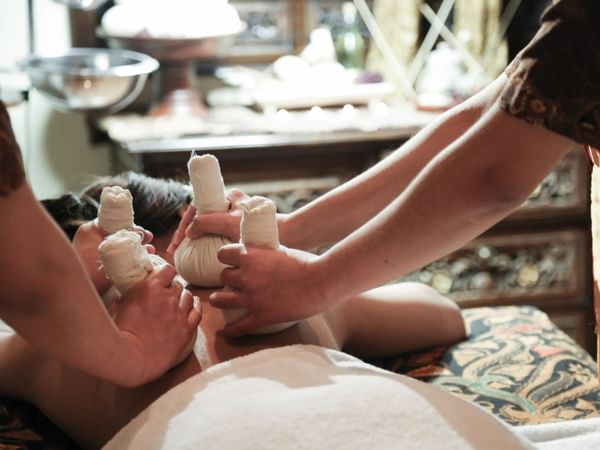 Indulge in a tranquil retreat at Lotus Spa, nestled in the heart of Whistler. Experience pure relaxation with a variety of rejuvenating massages, including Swedish, stress relief, hot stone, and lomi lomi. Our skilled therapists use their expertise to melt away your tension, leaving you refreshed and revitalized amidst the beauty of Whistler's mountains."
Subtitle: "Unwind and rejuvenate your body and mind."
Lotus Spa Hours:
Summer Hours: Monday to Sunday, 9:30 am - 7:00 pm (Closed on Thursdays)
Fall Hours: 10:00 am - 6:00 pm
Winter Hours: 9:00 am - 8:00 pm (Time changes subject to change without notice)
Contact Information: Phone: (604) 938-8882
(Time changes subject to change without notice)
Phone number:
General Hotel Information
While we have been honored with various accolades and positive guest reviews, we consider ourselves a different kind of retreat. The Summit Lodge is not your traditional luxury hotel, but rather a place where casual elegance and genuine hospitality come together. We offer a unique experience that goes beyond the conventional, providing a cozy and inviting atmosphere that has captured the hearts of our guests.
In the spirit of keeping things fresh and smoke-free, Summit Lodge is proud to be a non-smoking hotel. Our balconies are all about embracing the fresh mountain air and enjoying the stunning views, sans the smoke. So, whether you're basking in the sun or stargazing at night, take a deep breath of that crisp Whistler air and let the balcony be your personal oasis. It's time to indulge in a smoke-free experience that's as refreshing as the mountain breeze.
Certainly! We believe in the magic of paperless surprises. Just let us know your preferred email address, and we'll whisk your hotel receipt straight to your inbox. No need to worry about crumpled papers or misplaced receipts.
Lost something during your stay? Don't panic! Our dedicated security team manages our lost and found. Contact our friendly Front Desk staff for assistance in retrieving your belongings. Please note that guests are responsible for the cost of shipping any items that need to be returned.
Leave your luggage worries behind! Whether you need to store your bags before check-in or after check-out, we've got you covered. Just drop off your luggage with us, and we'll keep it safe until you're ready to pick it up. Travel light and enjoy your time with us, knowing that your belongings are in good hands.
Those adorable creatures on the beds are none other than our Stuf'd Sock Monsters! These unique and quirky stuffed toys are handmade by a talented artist based in Alberta. Each one has its own personality and is ready to bring some fun and whimsy to your stay. Don't be surprised if you can't resist cuddling up with one of these funky companions during your visit!
Absolutely! Our Stuf'd Sock Monsters are available for adoption, so you can take them home and give them a forever cuddly place to stay. Just let our friendly Front Desk staff know, and they'll be thrilled to assist you in bringing one of these adorable creatures home with you, even if you're not staying at our hotel.
Absolutely! We understand that finding the perfect sock monster companion is important to you. Our friendly Front Desk staff will be more than happy to assist you in choosing the sock monster design that captures your heart.
There is no limit! You can adopt as many as your heart desires!
Whistler is a playground for all seasons, offering a wide range of activities and attractions to suit every taste. Here are some highlights:
Winter Activities:
Hit the slopes for skiing or snowboarding
Take a scenic ride on the PEAK 2 PEAK Gondola
Indulge in delicious dining and après-ski experiences
Explore the vibrant shops and art galleries
Try snowshoeing or cross-country skiing
Embark on thrilling adventures with Canadian Wilderness Adventures
Relax and rejuvenate at the Scandinave Spa
Get your adrenaline pumping with ziplining or bungee jumping
Immerse yourself in the magical Vallea Lumina experience
Take in breathtaking views on a plane or helicopter tour
Test your skills at axe throwing or an escape room
Summer Activities:
Enjoy biking and mountain biking on scenic trails
Tee off at world-class golf courses
Play a round of frisbee golf
Cool off with swimming or floating in pristine lakes and rivers
Take in the panoramic views from the PEAK 2 PEAK Gondola
Discover local art galleries and shops
Embark on scenic hikes and try rock climbing
Experience exciting outdoor adventures with Canadian Wilderness Adventures
Relax and rejuvenate at the Scandinave Spa
Soar through the treetops on a thrilling ziplining tour
Feel the rush of bungee jumping
Immerse yourself in the enchanting Vallea Lumina
Soar above Whistler on a plane or helicopter tour
Test your skills at axe throwing or challenge yourself in an escape room
Autumn Activities:
Enjoy many of the summer activities, such as hiking and rock climbing
Take advantage of dining specials and culinary events
Please note that availability of activities may vary depending on the season and weather conditions. Our friendly Front Desk staff can provide more information and assist you in planning your perfect Whistler adventure.
Ah, the great outdoors! Whistler is a hiker's paradise, offering a plethora of stunning trails to explore. Strap on those boots and get ready for an adventure!
Hikes that can be done without a car:
Easy hikes
Moderate hikes
Difficult hikes
Hikes that require a car to access:
Easy hikes
Moderate hikes
Difficult hikes
There are many more hikes to discover in Whistler. Reach out to our friendly Front Desk Agents for personalized recommendations!
If it's raining and you prefer to stay dry, don't worry! There are plenty of indoor activities and attractions to keep you entertained in Whistler:
Explore the shops and galleries in the Village, such as the Audain Art Museum and the Squamish Lil'wat Cultural Centre, to immerse yourself in art and culture.
Indulge in delicious food and drinks at the local restaurants and breweries, where you can savor the flavors of Whistler.
Try your hand at axe throwing at Forged Axe Throwing, a fun and unique indoor activity that promises a memorable experience.
Challenge yourself with an escape room adventure at Escape! Whistler, where you can solve puzzles and unravel mysteries with your friends or family.
These are just a few options to consider when it's raining. Whistler offers a diverse range of indoor activities to ensure you have a fantastic time, no matter the weather.
If the mountain is closed, that means it's mid-late Autumn and probably raining, so the above recommendations apply.
We love collaborating with media, influencers, and magazines! If you're interested in partnering with us, feel free to reach out to our team at hello@summitlodge.com. We're always excited to explore new opportunities and create amazing content together. Don't hesitate to contact us with your ideas or inquiries. Let's make some magic happen!