Pet Friendly Policy
Dogs always stay for free!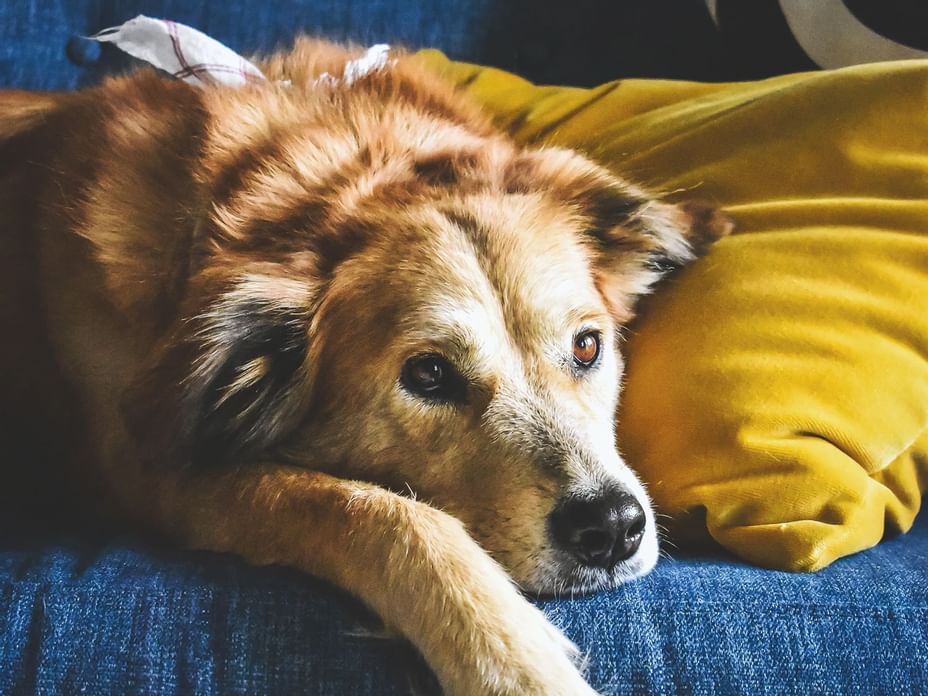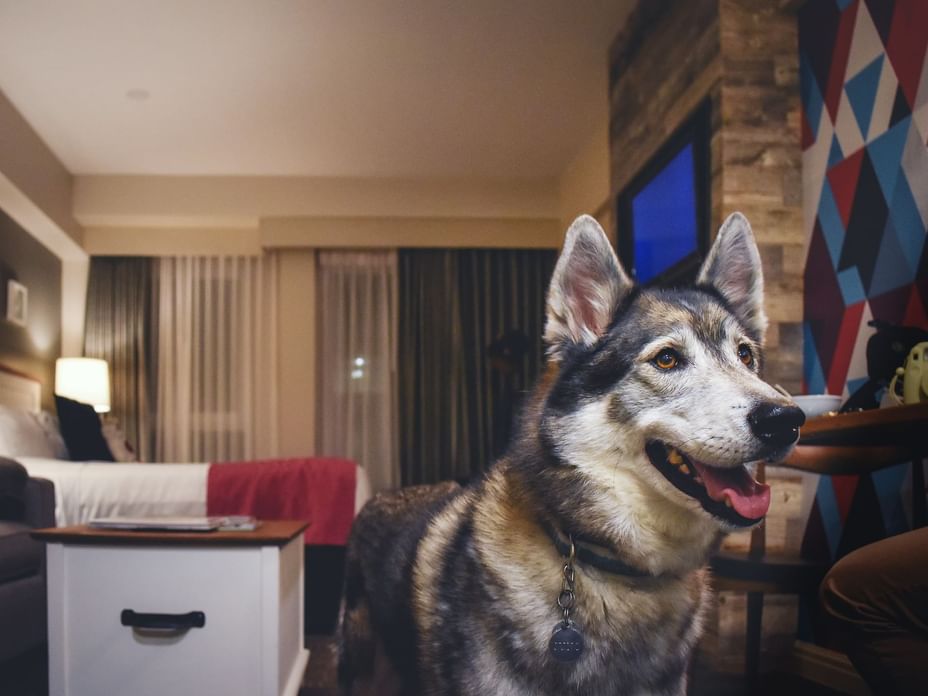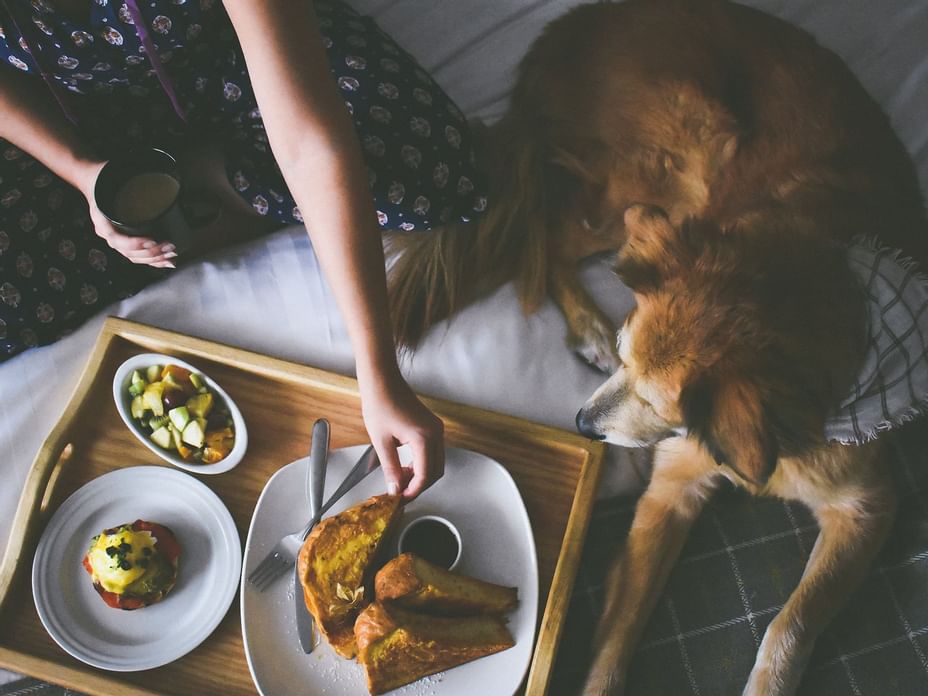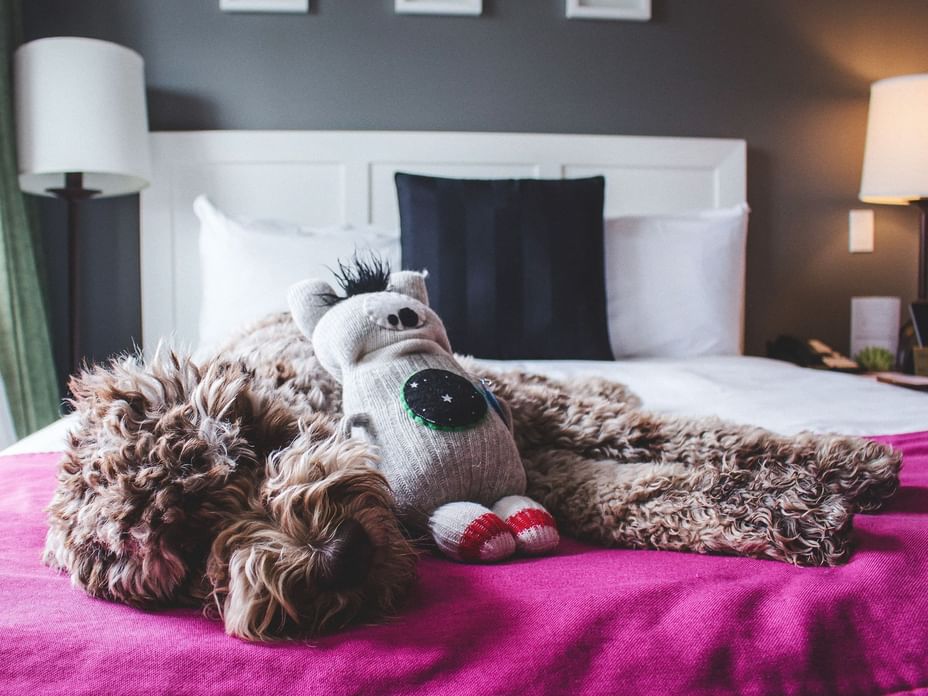 Summit Lodge Boutique Hotel is a pet-friendly Whistler hotel that caters to those who love to travel with pets. Not only will your pets be treated like VIP guests, they can stay for FREE!
Our amazing Front Desk staff love animals and are happy to help with any requests you may have to make your pet's stay more comfortable.

Pet Sitting and Walking
With so much amazing outdoor space, dog-walking in Whistler is more than just a stroll around the block. Winter or summer, your pet is sure to have an exciting adventure with any of the services we recommend:
Whistler Dog Sitting – All services are private, one on one with your dog so we can adjust times to suit you and your dog's needs. We also offer to pick up and drop off service from your hotel. 604-967-3221
Whistler Dog Walkers – From puppy play-dates and walks in the mountains to overnight care and vacation visits, Whistler Dog Walkers offers a variety of services to assist you and your canine friends in your busy lifestyle. 604-907-0083

Pet-Friendly Whistler
Outdoors
Off-Leash Beaches & Parks
Rainbow Park – is located on the west side of Whistler Valley just off Alta Lake Road. This park features a dog-specific beach called Barking Bay. View on Google Maps
Lost Lake Park – can be found just off Lost Lake Road. Canine Cove is a sandy beach spot available all day and night for pooches. View on Google Maps
Alpha Lake Park – is a scenic hideaway in Creekside, featuring a dedicated dog area. View on Google Maps
Meadow Park – is located north of the Village near Nicklaus North Golf Course and adjacent to the Meadow Park Sports Centre. View on Google Maps

Nordic Skiing With Your Dog
In Whistler dogs are as much a part of the community as we are, and the winter is no exception. Although dogs are not allowed to ski with you on Whistler Blackcomb there are plenty of other awesome things you can do together in the valley. Plus, dogs always stay with us for free!

Snowshoeing
When winter rolls around, Whistler's hiking and biking trails create an endless network of dog-friendly snowshoe trails. You can visit some of the groomed and maintained snowshoe trails at Lost Lake, or grab a map and some local knowledge from our front desk and head our for a self-guided adventure in the forests surrounding the hotel.
We want to make snowshoeing Whistler valley with your dog even easier, so we have free snowshoe rentals for our guests. Just ask at the front desk to reserve a pair.

Nordic Skiing
If your dog has a lot of energy to burn, Nordic (cross-country) skiing is the way to go. There are two dog-friendly Nordic skiing locations in Whistler:
Whistler Olympic Park in the Callaghan Valley: Over 30 kilometers of dog-friendly trails to explore!
Rentals and lessons are available. To find out more or book online visit whistlersportlegacies.com/activities/cross-country-skiing
The Valley Trail from Meadow Park to Rainbow Park: The trail is free but there are no rental facilities.
The trails are groomed approximately every 3 days, and parking is available at Meadow Park Sport Centre in Alpine or Rainbow Park on Alta Lake Road.

Always Best to Travel With Your Loved Ones