Outdoor Pool & Hot Tub
Beautiful and Very Private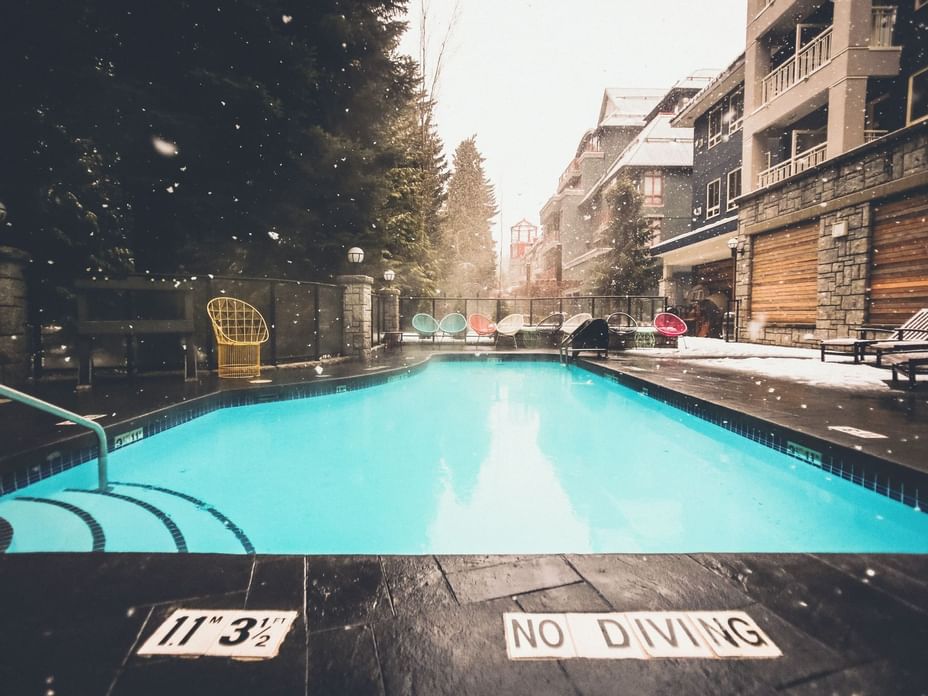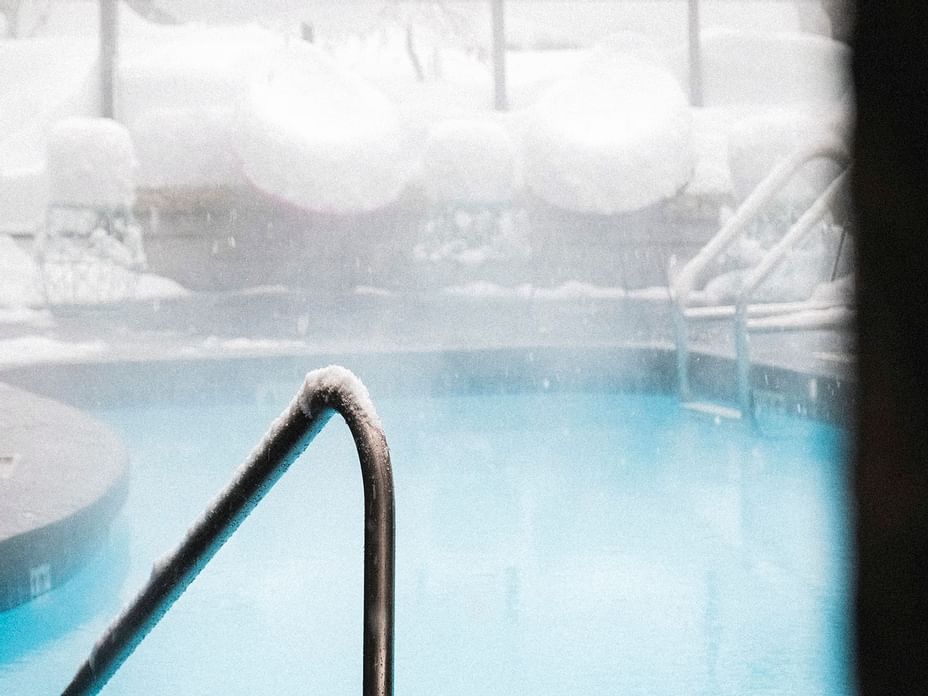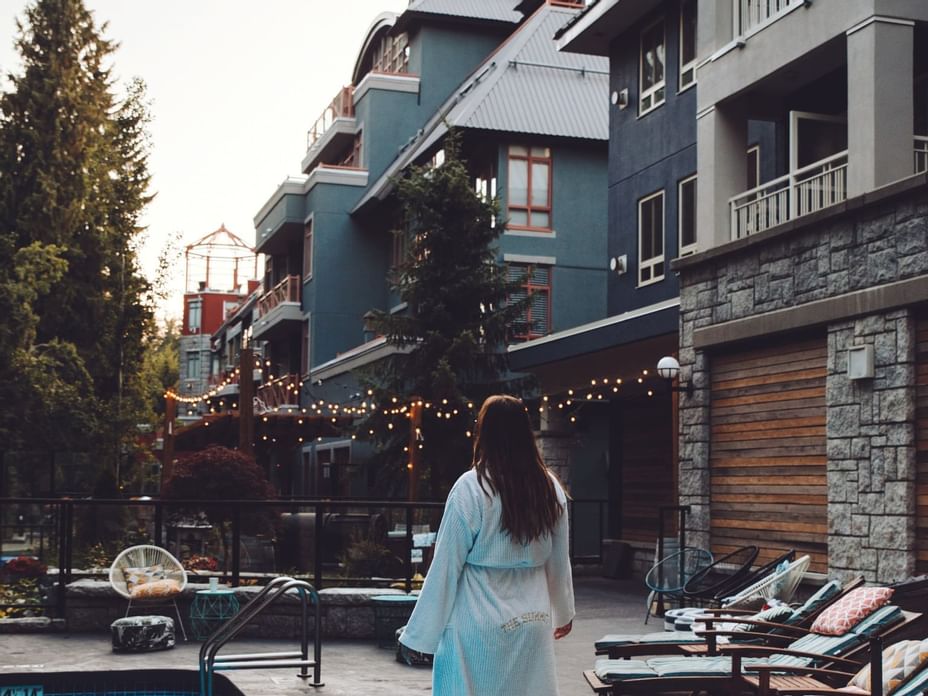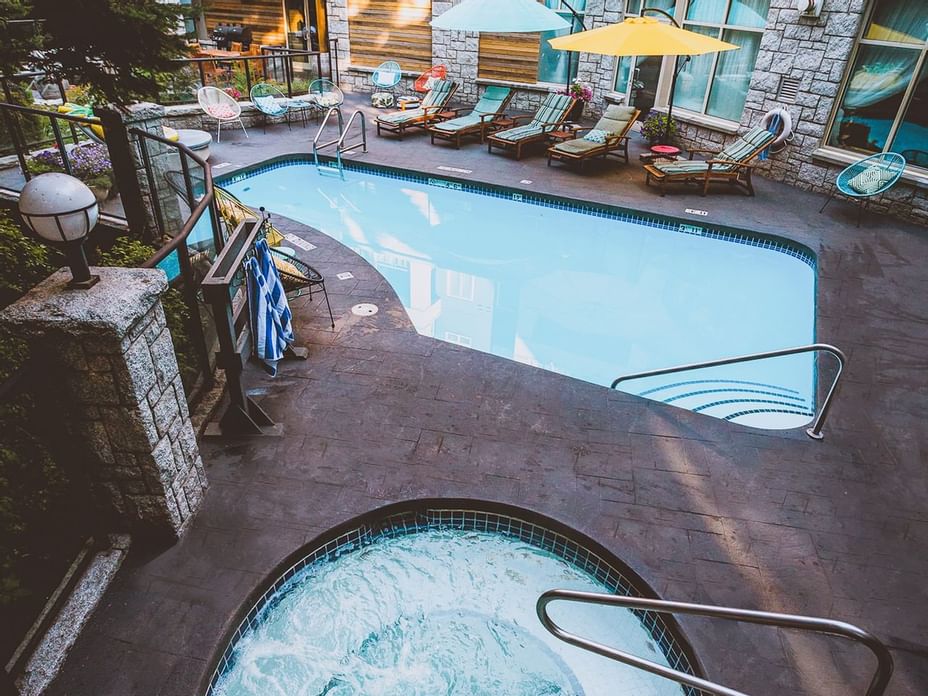 Guests have access to a beautiful and very private outdoor patio and pool area. The outdoor hot tub, fire pit and BBQ are available to guests year-round and are perfect for relaxing and unwinding. Soothe sore muscles after a day on the slopes with the indoor sauna or take in the fresh Whistler mountain air while enjoying a summer evening.
Secluded and surrounded by parkland, creating a perfect way to relax and unwind after a fun-filled day on the slopes or taking in the summer sun. The patio provides ample space to sit relax and enjoy either the height of the summer or the evening Whistler sun.
Seasonal facilities include:
Heated outdoor pool in a tranquil setting
Outdoor Hot Tub
Indoor Natural Cedar Dry-Sauna
Outdoor Firepit
Outdoor BBQ
LOCATION & OPENING TIMES
The pool, fire pit, sauna and hot tub are conveniently located on the ground level, to the right of the front desk.
Open daily from 9:00 am – 10:00 pm, all year-round.

POOL TOWELS & ROBES
Pool towels are available at the front desk. You are welcome to bring your bathrobe down with you to the hotel pool. In the rare occasion that pool towels are limited, you are also welcome to bring down your bath towels.
LOTUS SPA
Situated on the grounds of this elegant and tranquil hotel, with access to the pool and patio, the Lotus Spa at the Summit Lodge gives you an unparalleled opportunity to relax, rejuvenate and rediscover your essential vitality.

If you would like to contact the Spa please call:
604-938-8882 or 604-388-7001
To Learn more about our Lotus Spa Click Here