Whistler's
Award-Winning
Boutique Hotel
Experience Whistler in
Comfort & Style
Stepping past the traditional stone façade and pitched rooftops of Summit Lodge Boutique Hotel Whistler, you're hit with the first of many delightful surprises. What looks to be your standard mountain lodge hotel from the outside is really a quirky, fun, and laid-back hotel created for travelers who crave something different. Nothing cookie-cutter here (we don't even allow them in the kitchen!).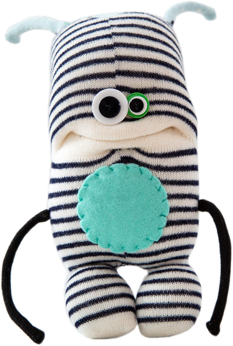 Pet-Friendliest Hotel in all of Whistler
We've put together the sort of lobby you never want to leave. Think slate floors, untreated wood plank walls, bright pops of color, and plush tufted couches and armchairs parked invitingly close to the stone fireplace. Large, colorful paintings of dogs tip you off that this is the pet-friendliest hotel in all of Whistler. Things stay pretty quiet even on weekends when there's a palpable buzz from friendly Whistler locals sipping and socializing at our popular restaurants.
You'll find Summit Lodge Boutique Hotel Whistler tucked away in the more sedate, forested edge of Whistler Village. And when you do, you might just want to keep us all to yourself.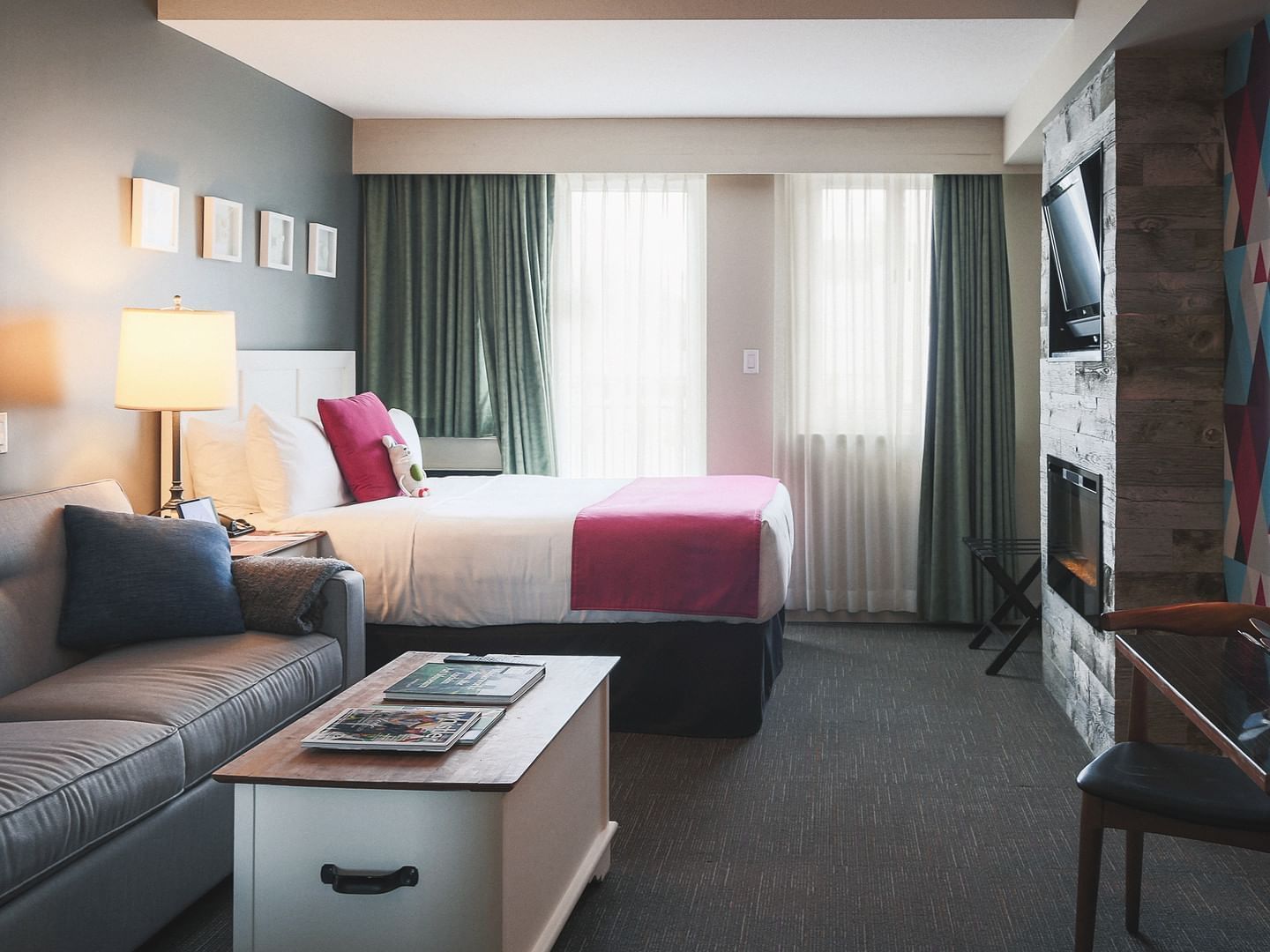 Our flagship room, Queen Deluxe Studios are individually designed with a queen-sized bed and pull-out sofa bed, unique, and sometimes a little weird.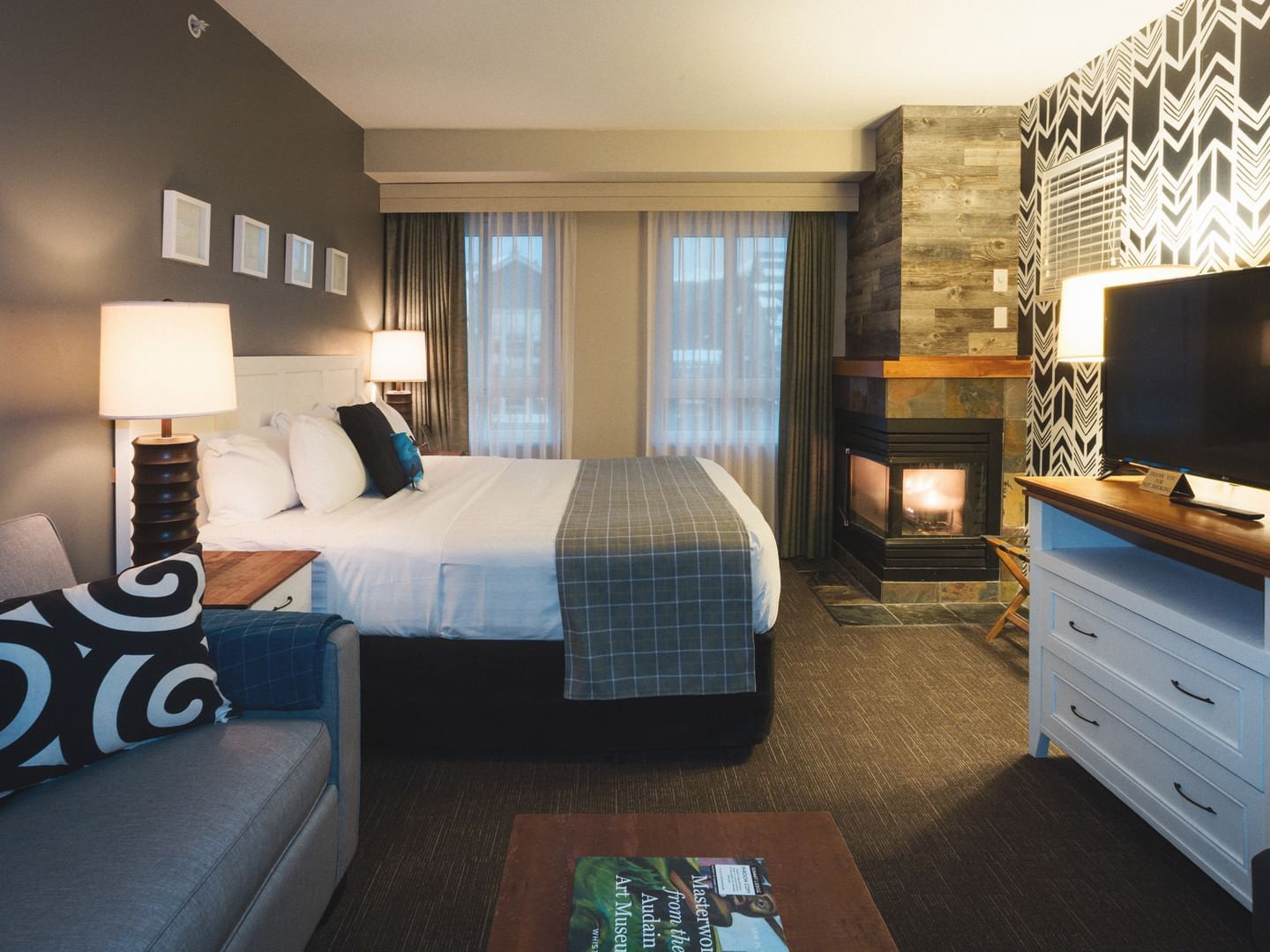 Great for those who like to stretch out and sleep in star shapes.
Our signature Deluxe Studio with a king-sized bed and pull-out sofa bed, King Deluxe Studios are individually designed, unique, and sometimes a little weird.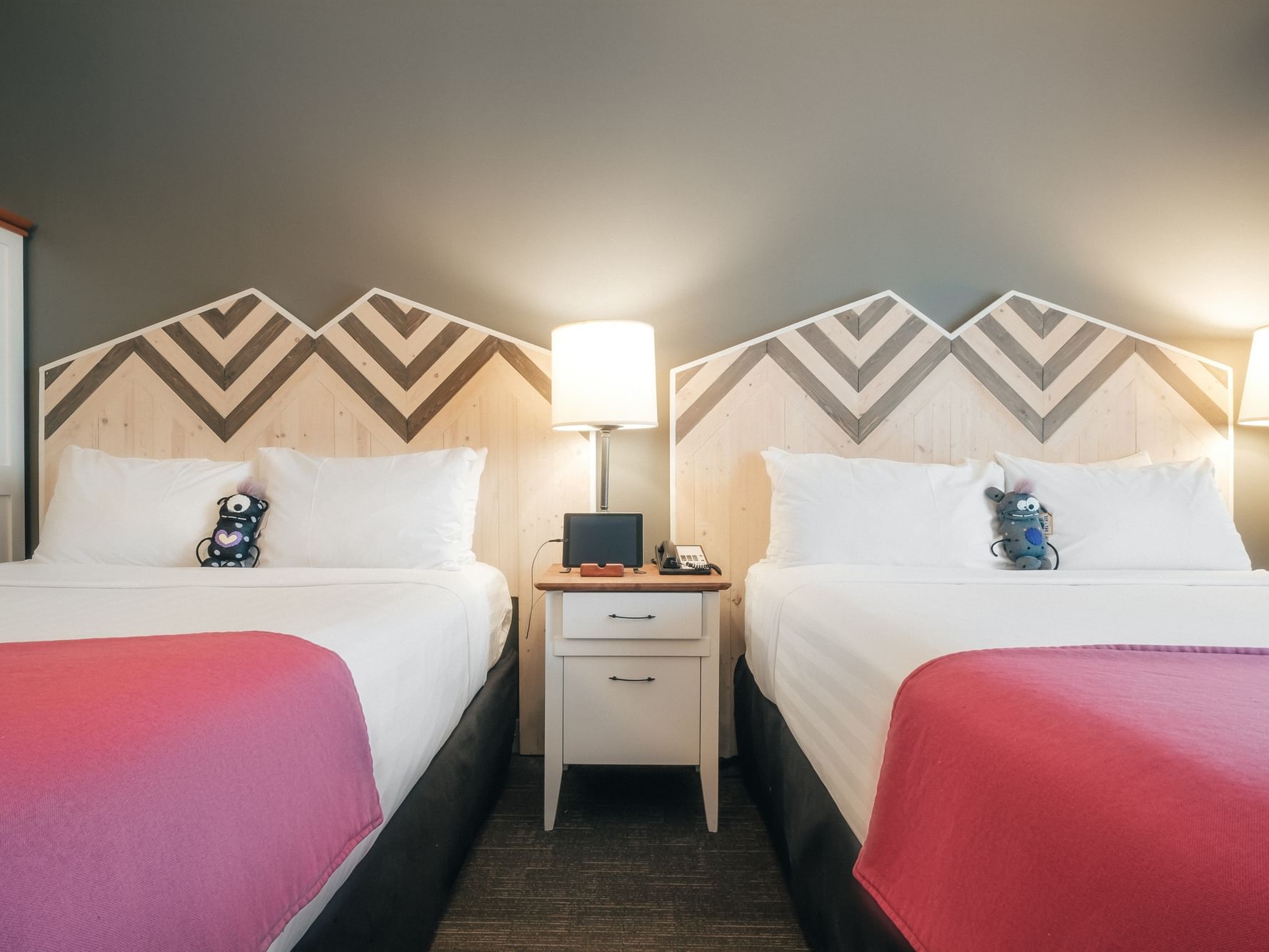 Our classic Studio design with two queen beds, Deluxe Queen Queen Studios are individually designed, unique and sometimes a little weird.
Cuisine & Cocktails
Tapas, sushi, and the best breakfast in Whistler await! The number of locals visiting Elements Urban Tapas Parlour and Sachi Sushi tells you everything you need to know. These places are legit!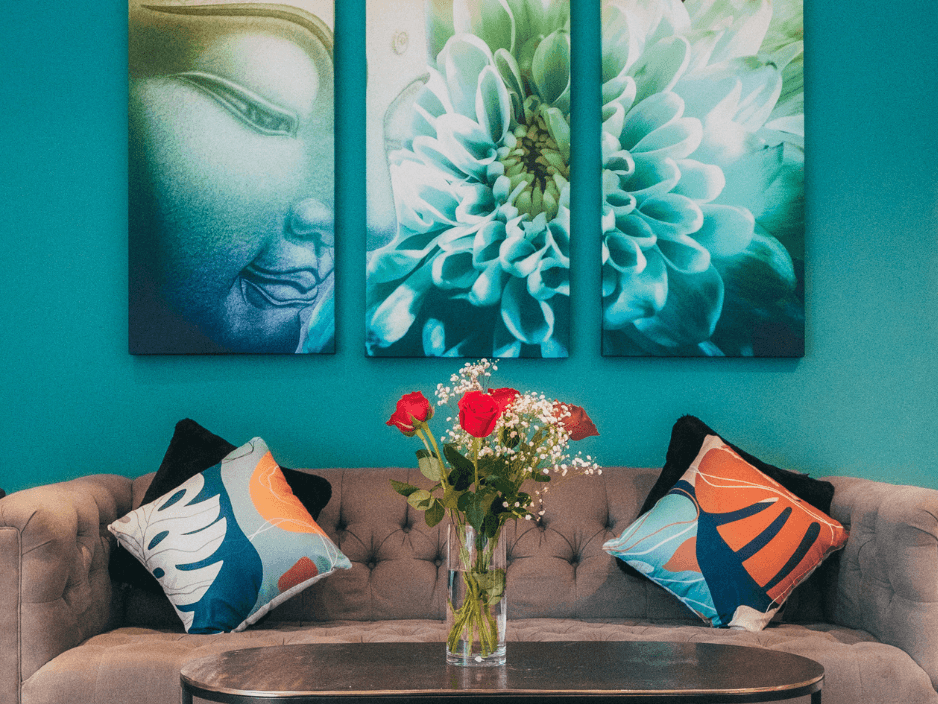 Celebrate Love and Relaxation with our Enchanted Couples Spa Package at the Lotus Spa in Summit Lodge. Indulge in a luxurious spa experience with your significant other that features a 55-minute Swedish Massage with sensual rose oil, wine, chocolate, and a tranquil atmosphere for a day of romance and rejuvenation. Book now for an unforgettable experience.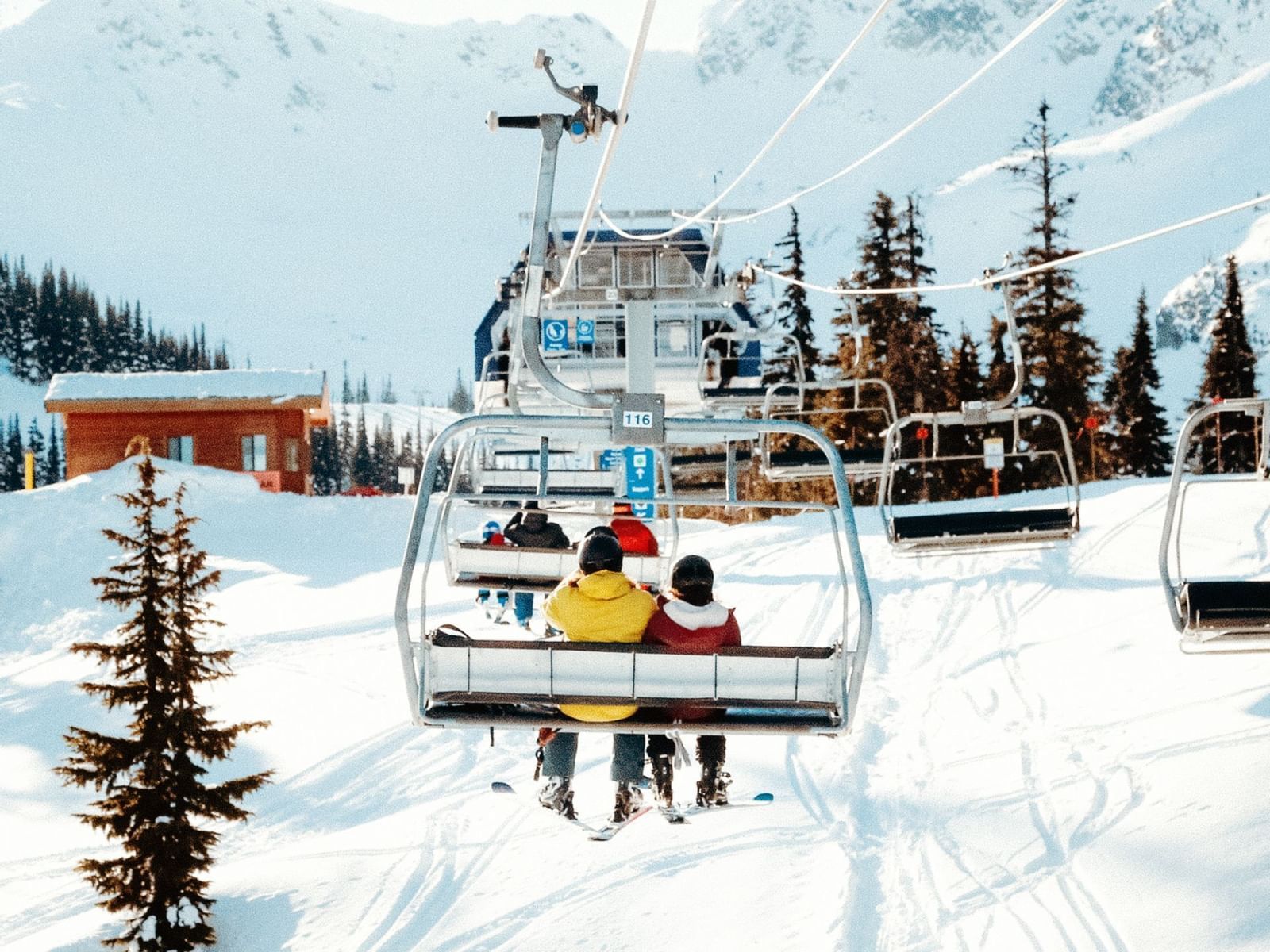 Receive up to 35% off when you stay this winter at Summit Lodge Whistler by Paradox, Canada.
1-3 nights 20% off
4-6 nights 30% off
7+ nights 35% off
For bookings between Dec 1st, 2022 – April 30th, 2023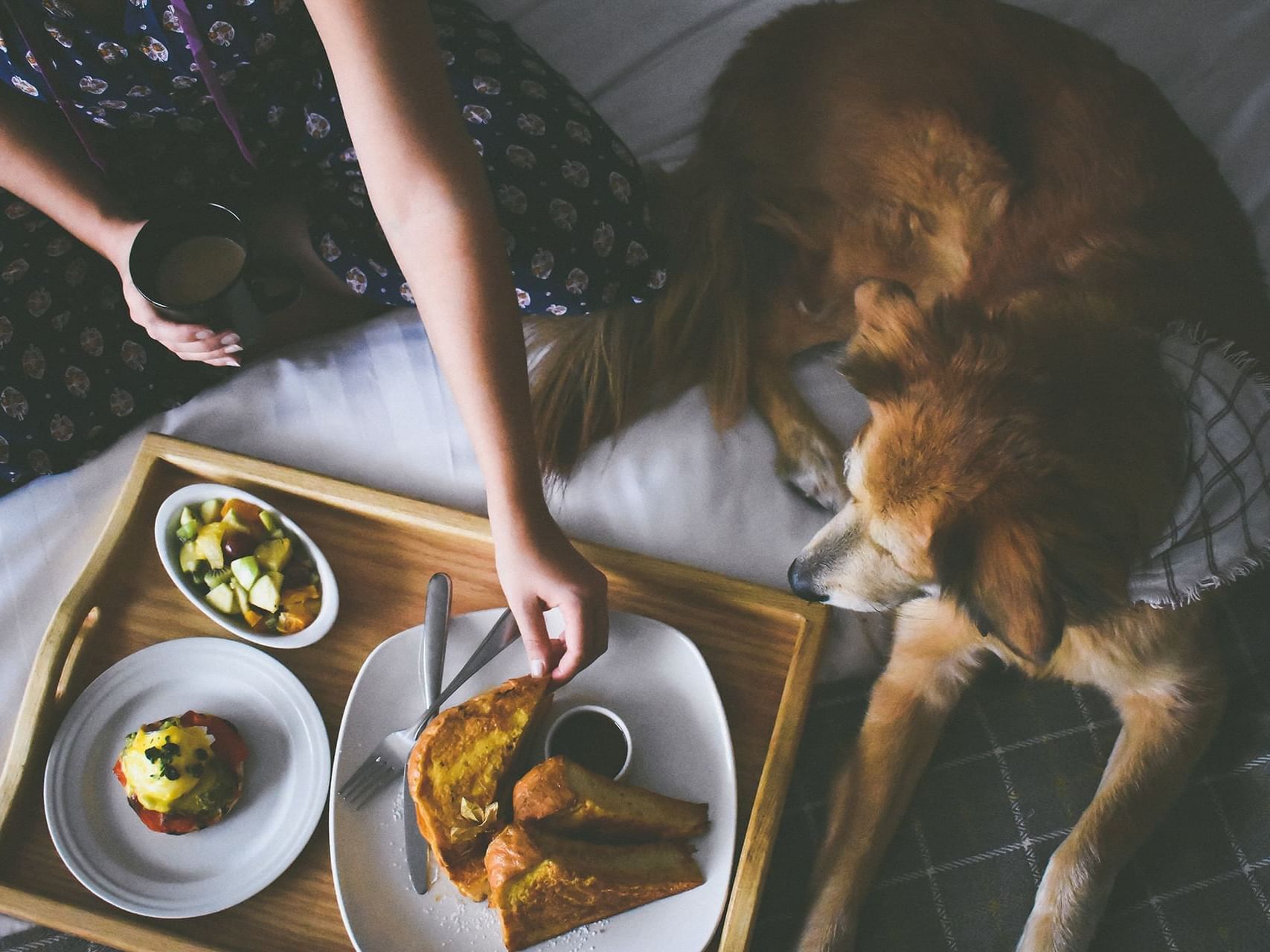 Pamper your pooch and yourself at Summit Lodge Boutique Hotel, where furry friends stay for free.
Real Reviews from Real Guests
Sharing the Love
Stayed for 11 nights in a suite. The rooms were tidy and staff couldn't have been more helpful. It was great having the Sauna, Hot Tub & pool to use. The attached restaurant provide a superb breakfast
This hotel is fantastic. Nicely decorated, good rooms, but the best part is the staff. They're so friendly and helpful; they couldn't have done more to make us feel welcome. And the price is very reasonable for Whistler. Highly recommended.
Thank you all so much, a fantastic bunch of people and a superb location.... Can't recommend or thank them enough. Have to make special mention of Courtney who just goes the extra mile, thought we wouldn't be able to get to sleigh ride when booked taxi didn't turn up, but she came back to work to give us a lift, a very special memory was made possible by such a great employee at the Summit.