Paradox Hotel Vancouver
Connect with the Best Vancouver has to offer
At Paradox Hotel Vancouver, we transform tourists into travelers. Rather than simply breezing in and out of town after visiting a few places on the guidebook, our guests connect with the essence of Vancouver. They dig deeper, driven by their desire for new experiences and discoveries.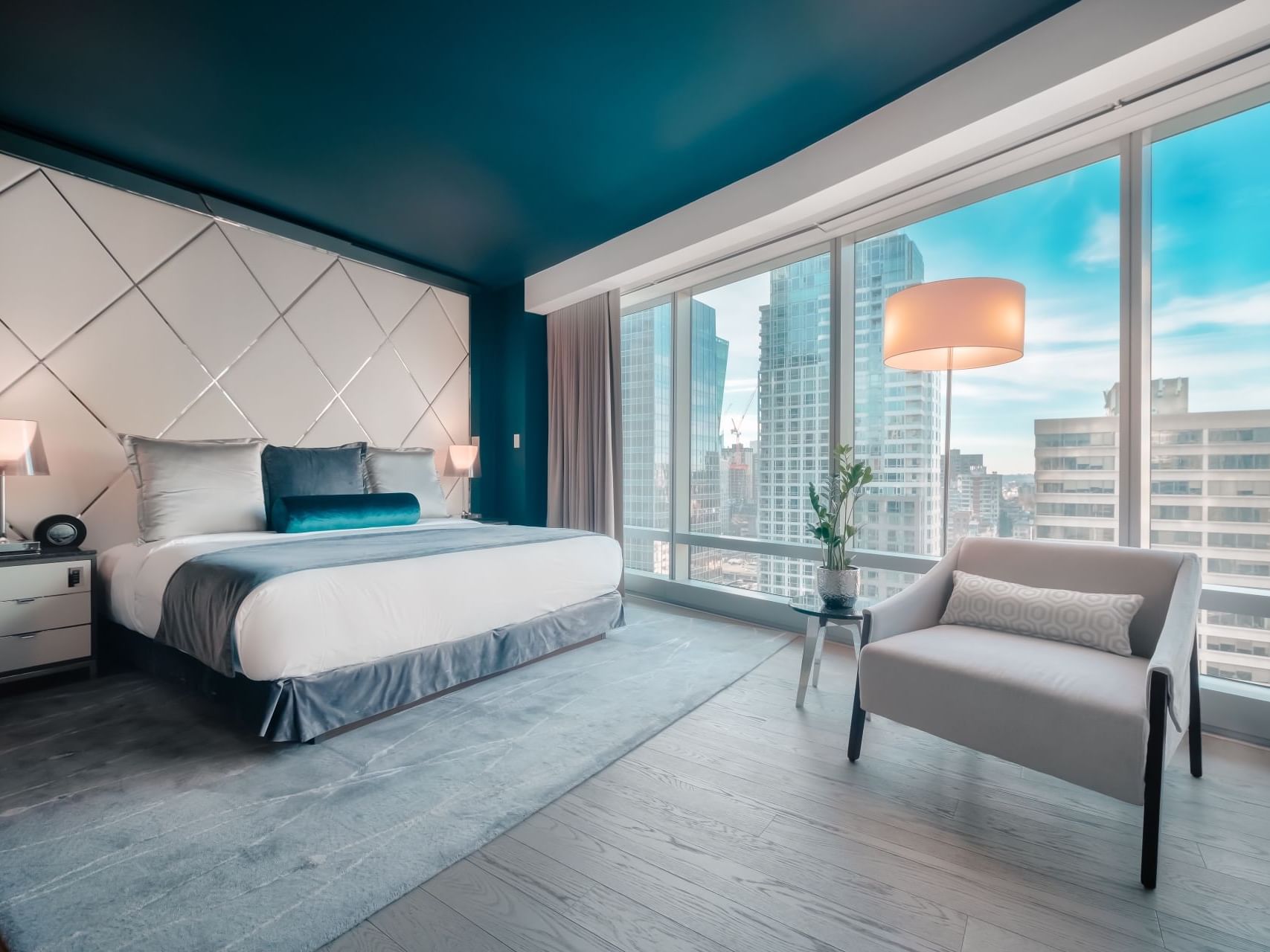 Experience the perfect mix of style and comfort in one of our Cityscape King rooms. Offering floor-to-ceiling windows with sweeping views of the city, each room also features a tech workspace and Italian marble bathroom with heated flooring and a walk-in rain shower.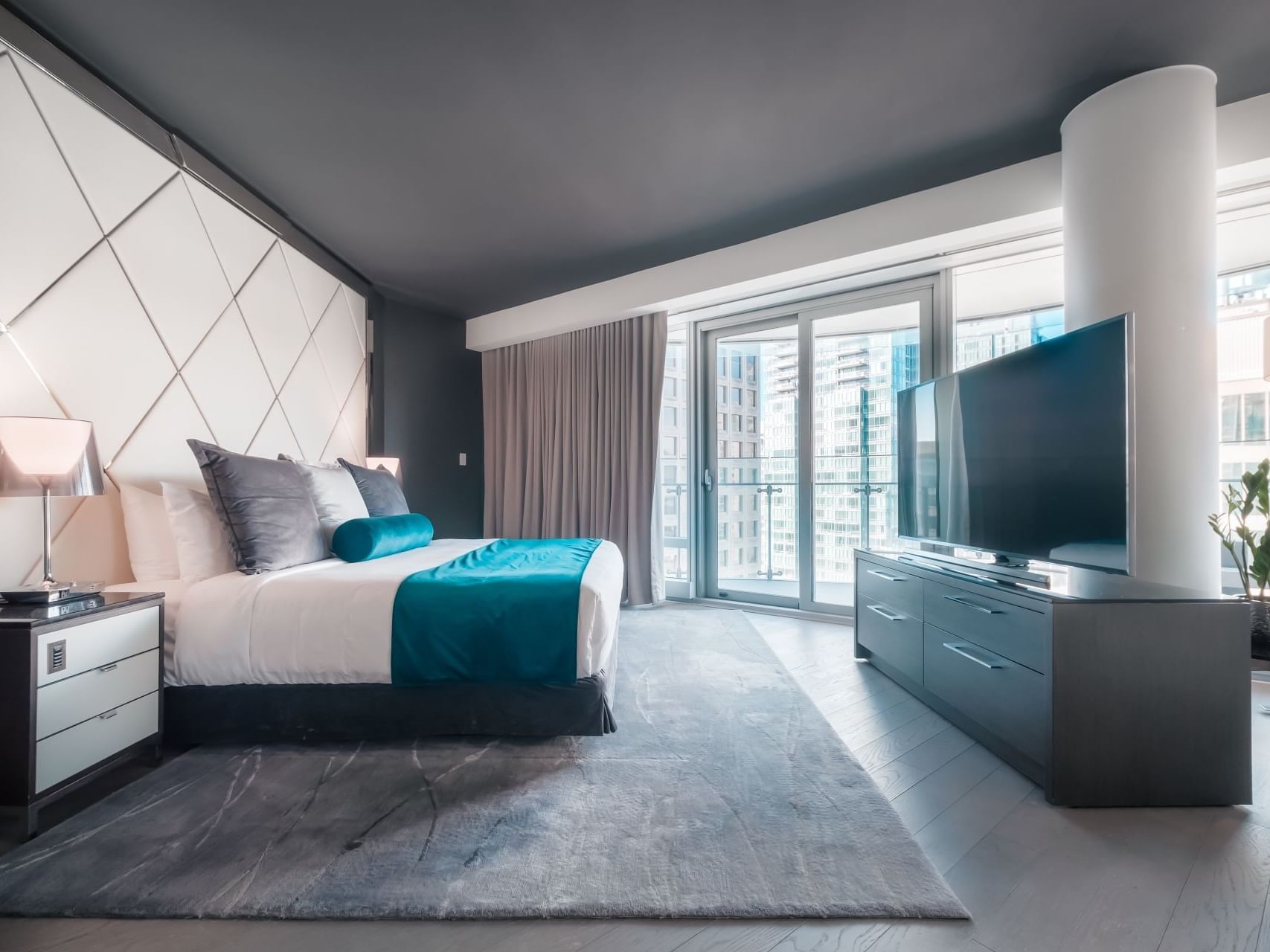 The Paradox Signature King rooms blend high luxury with a truly relaxing home away from home, featuring exquisitely crafted free-standing designer baths and generous curved balconies. Designed to suit the most discerning tastes, these sophisticated urban sanctuaries feature custom-made furnishings, including Eucalyptus wood wardrobes, ergonomic workspaces, comfortable lounge chairs and outdoor seating areas.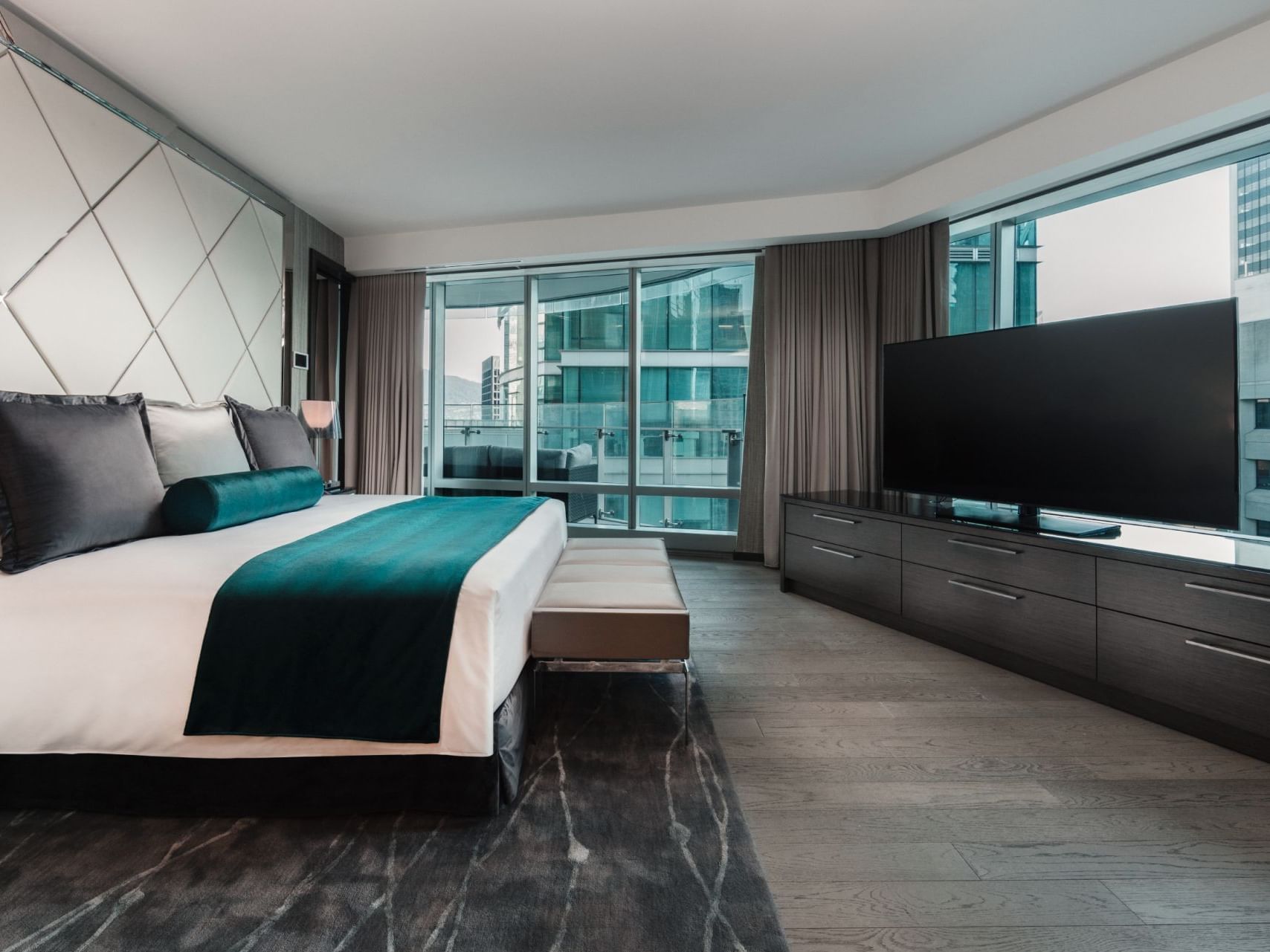 Experience the unconventional art of luxury through living. The Paradox One Bedroom Suite was designed for laid-back luxuriating, featuring a fluid living space with floor-to-ceiling windows and hardwood floors throughout the living room, dining area and state-of-art full kitchen.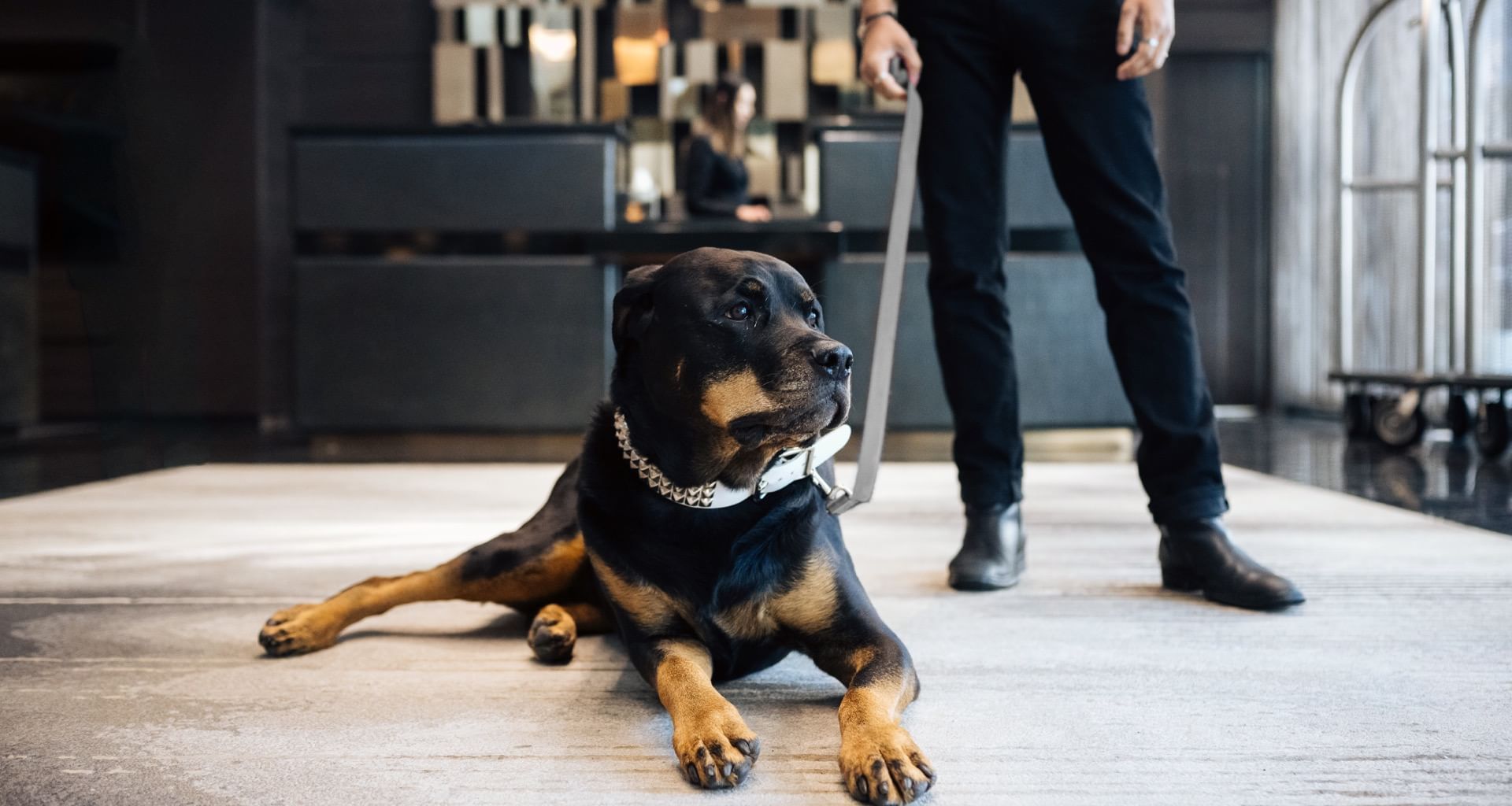 When you stay at Paradox Hotel Vancouver, think of us not only as your host but your accomplice – that "in-the-know" friend tugging you off the beaten path into uncharted territory. We like to think of ourselves as the insider's hotel in Vancouver, your portal to the city's exclusive places and undiscovered gems. We don't take ourselves seriously; we're collectively eclectic, eccentric and a little bit weird. But don't worry, we won't let you get into too much trouble.
See Where We Are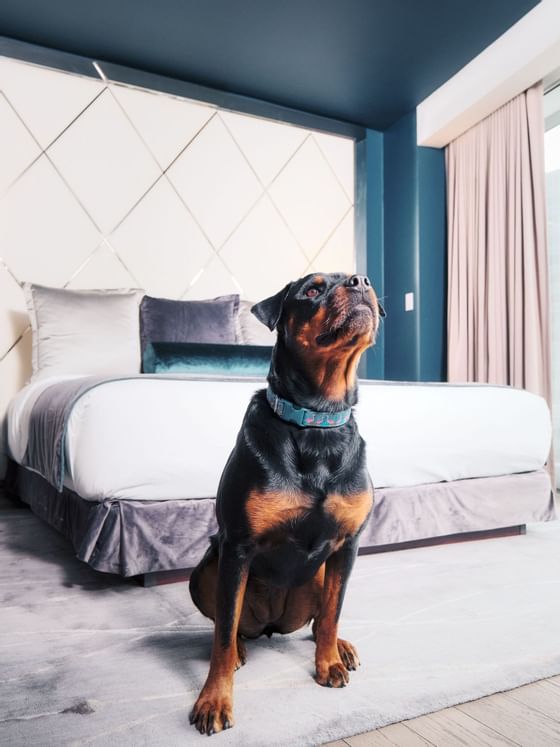 Dogs Stay Free
No breed too wild, no size too big!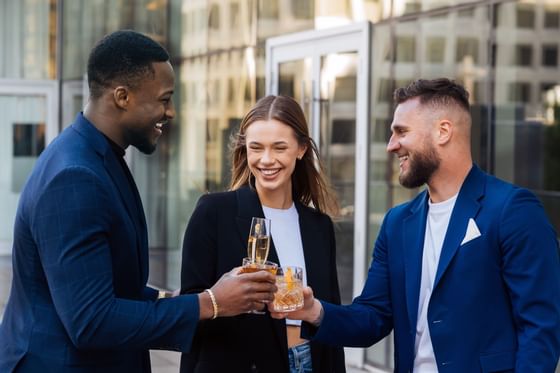 Let's Keep You Connected
The Internet is our lifeblood; high speed Wi-Fi is always included.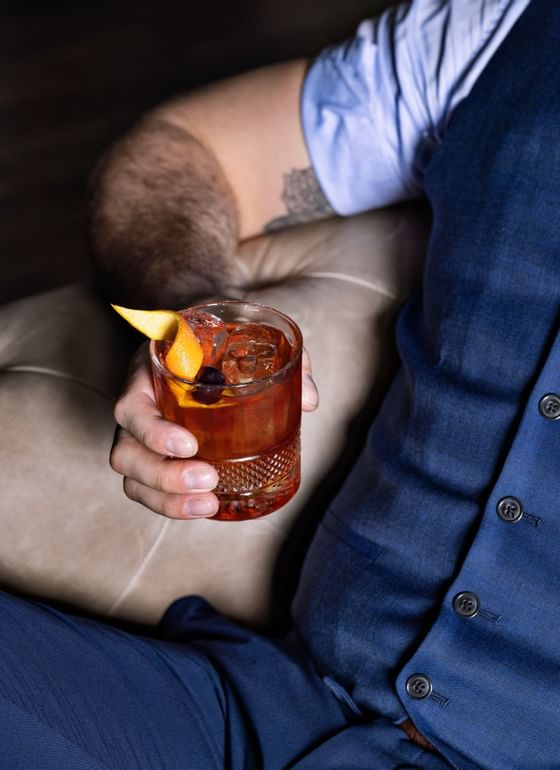 Paradox Hotel Vancouver is located on the iconic Golden Mile of downtown Vancouver. We're dangerously close to the city's choicest retail therapy stops and offer easy access to our favorite spots inside and outside of the downtown area.
What You Get
Some hotels confuse "boutique" with "bare bones." Not us. Perks abound, including a Chinese restaurant where haute cuisine and high design go hand-in-hand. Two chic lounges. A state-of-the-art gym and spa, an indoor pool and outdoor Jacuzzi. Come to think of it, we may have made it a little too hard to leave the hotel.