Contact Our Staff Today!
Our Team Is Here For You
Got a question, an answer or just wanna chat? We love hearing from old friends and soon-to-be ones. Get in touch with the Paradox Hotel Vancouver team at the phone number or address below with any enquiries on bookings, directions and more.
Paradox Hotel Vancouver
1161 West Georgia Street,
Vancouver, BC V6E 0C6
Paradox Hotel Vancouver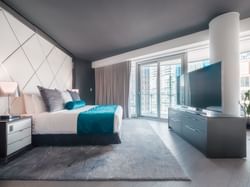 Where exhilarating mountain living meets undiscovered, off-the-beaten-path experiences.