Uncover the Magic of Vancouver
An Urban Oasis Surrounded by Nature's Wonders
Uncover Vancouver, a captivating coastal city that seamlessly blends urban sophistication with the breathtaking beauty of nature. This dynamic metropolis boasts a harmonious mix of world-class dining, shopping, entertainment, and diverse cultural experiences that promise endless adventure. Explore the thriving art scene, indulge in retail therapy at upscale boutiques, and savor the city's gastronomic delights at innovative restaurants and bustling food markets.
As the sun sets, experience Vancouver's vibrant nightlife, with a diverse range of bars, clubs, and live music venues to suit every taste. Unwind amidst the lush, green spaces punctuating the urban landscape, such as the 1,000-acre Stanley Park, or immerse yourself in the enchanting surroundings of Granville Island, offering an eclectic mix of local artisan shops, markets, and vibrant street performances.
Venture beyond downtown Vancouver to uncover a myriad of outdoor experiences, from skiing and snowboarding on nearby mountains to hiking and biking along scenic trails. Delve into the city's rich history at Gastown, with its cobblestone streets and iconic steam clock, or marvel at the architectural masterpiece of Science World. With its diverse attractions and activities, Vancouver ensures an unforgettable experience for every traveler.
Embrace the Origins of Paradox at Our Vancouver Hotel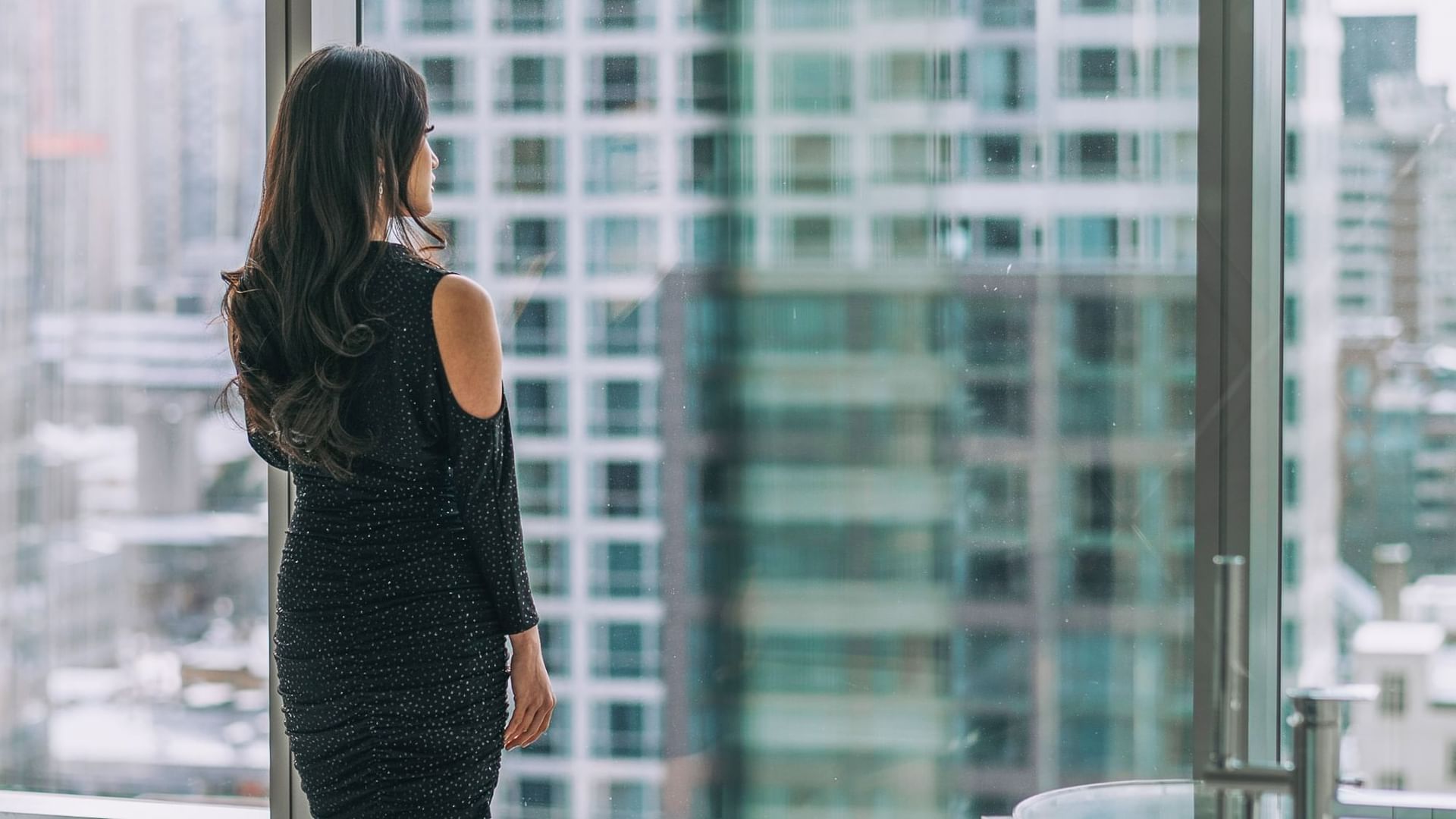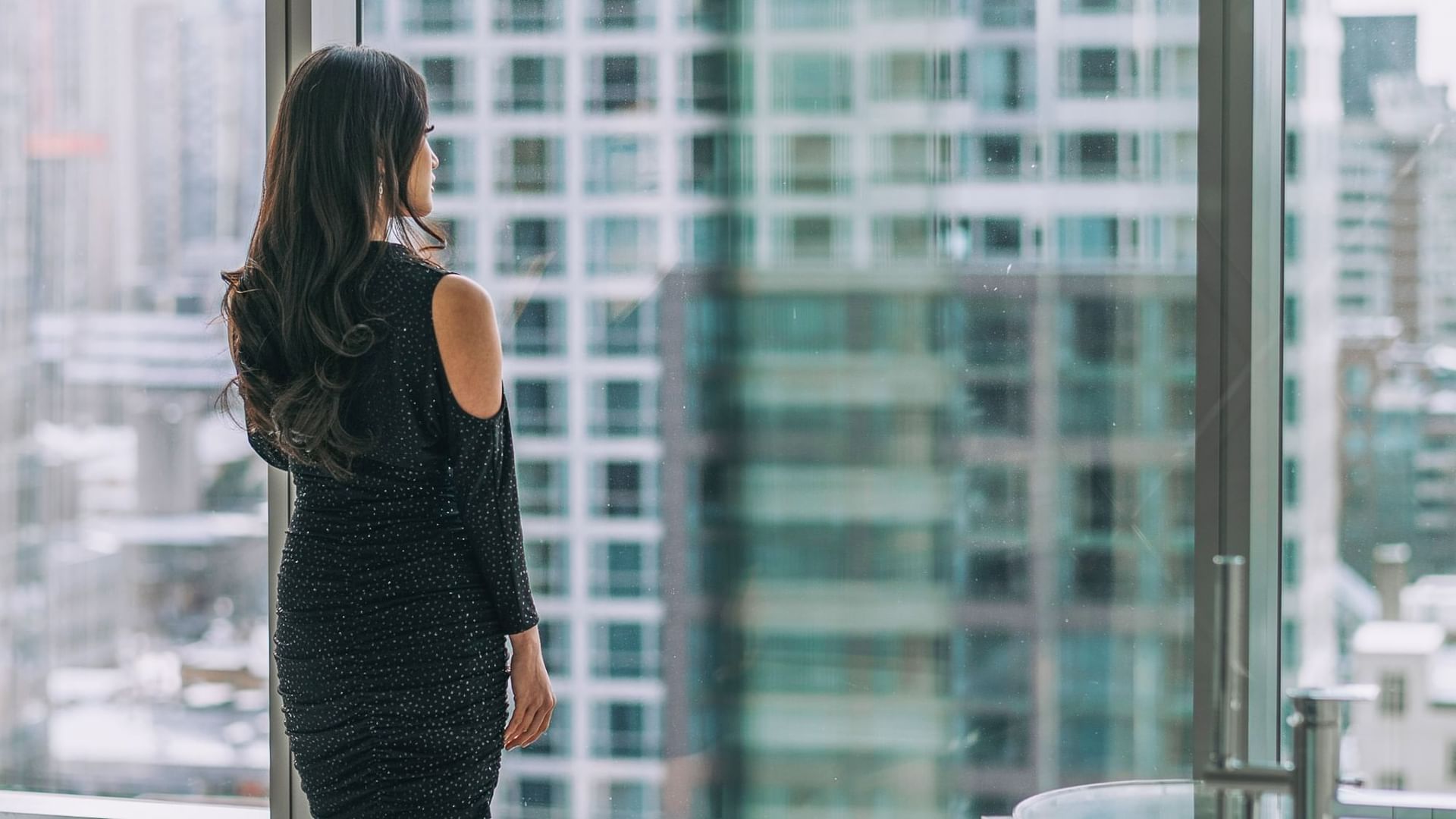 Unwind in Elegance Amidst Vancouver's Vibrancy
Discover the perfect blend of modern elegance and urban charm at Paradox Hotel Vancouver, nestled in the bustling downtown area. This stylish sanctuary offers well-appointed guestrooms, top-notch amenities, and exceptional service, creating an ideal haven for exploring the vibrant attractions, culinary delights, and shopping experiences that Vancouver has to offer. Experience the city in style and comfort.
Unleash the Wonders of Vancouver with Paradox Hotel's Special Packages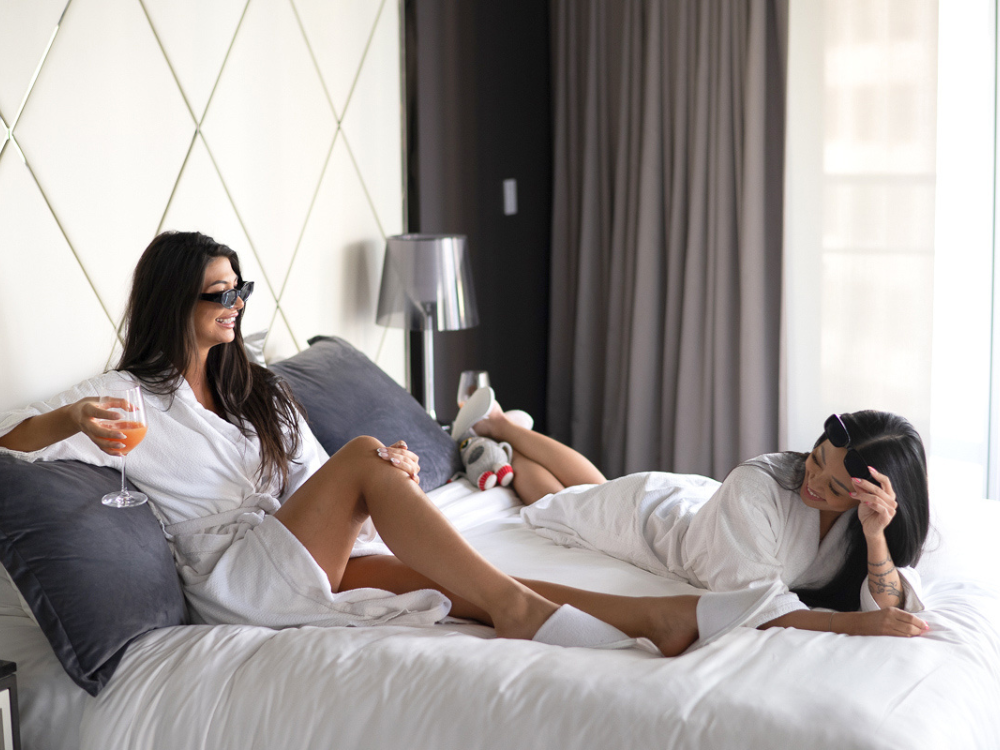 Residents of BC, Alberta, and Washington state are invited for a luxurious staycation in the heart of Downtown Vancouver at the Paradox Hotel with an exclusive discount of 15% on all room types.
Discover Vancouver's Must-See Attractions
Unearth the unique charms and hidden treasures of Vancouver as you explore its diverse points of interest and attractions. From natural wonders and cultural experiences to thrilling outdoor adventures and world-class shopping, this vibrant city offers something for everyone. Dive into the rich tapestry of Vancouver's most captivating sites and create lasting memories of your urban escape.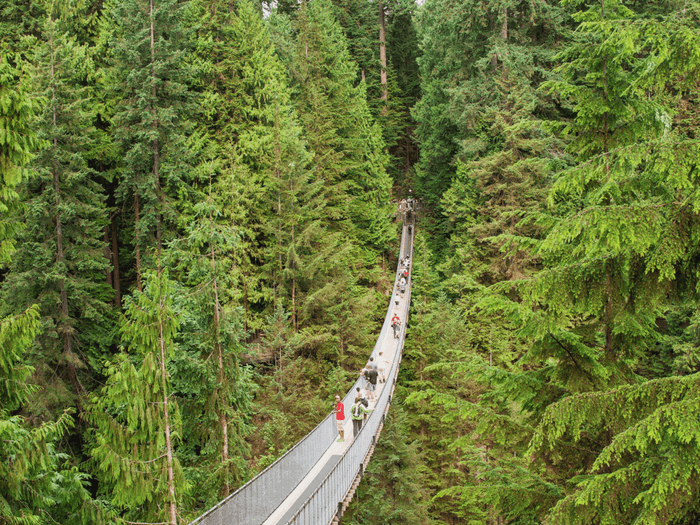 Capilano Suspension Bridge
Experience the thrill of walking 230 feet above the Capilano River on this iconic suspension bridge. Stretching 450 feet across the lush rainforest, it offers unparalleled views and access to the Treetops Adventure and Cliffwalk experiences.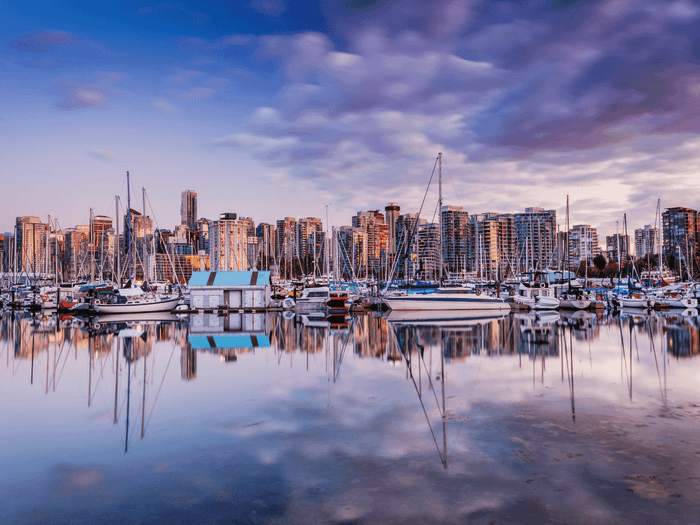 Coal Harbour
Discover Coal Harbour, an upscale neighborhood boasting a stunning marina, luxury residences, and picturesque waterfront views. Enjoy a leisurely stroll, dine at renowned restaurants, or embark on a scenic flightseeing tour.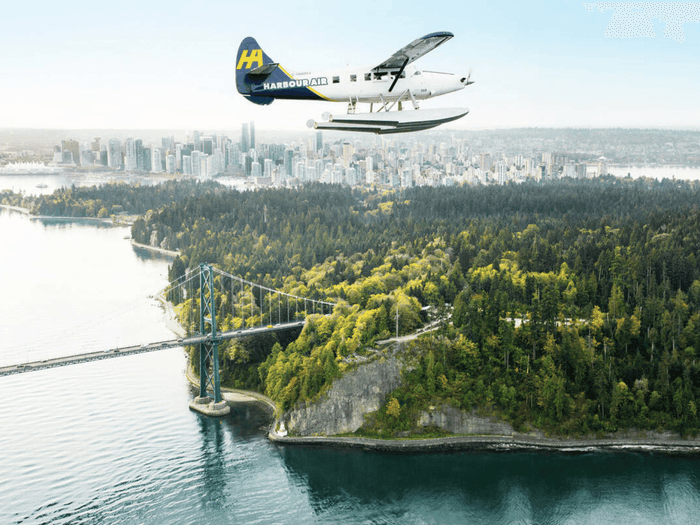 Stanley Park
Explore Stanley Park, a 1,000-acre urban oasis featuring lush forests, beautiful gardens, and waterfront paths. Visit the Vancouver Aquarium, marvel at First Nations totem poles, or cycle the scenic Seawall.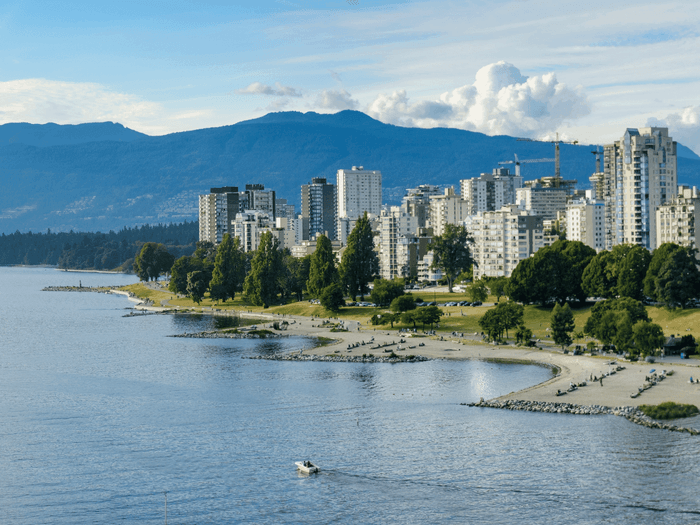 English Bay
Relax at English Bay, a popular beachfront destination offering sandy shores, captivating sunsets, and exciting events like the Celebration of Light fireworks. Enjoy water sports, beach volleyball, or simply soak in the views.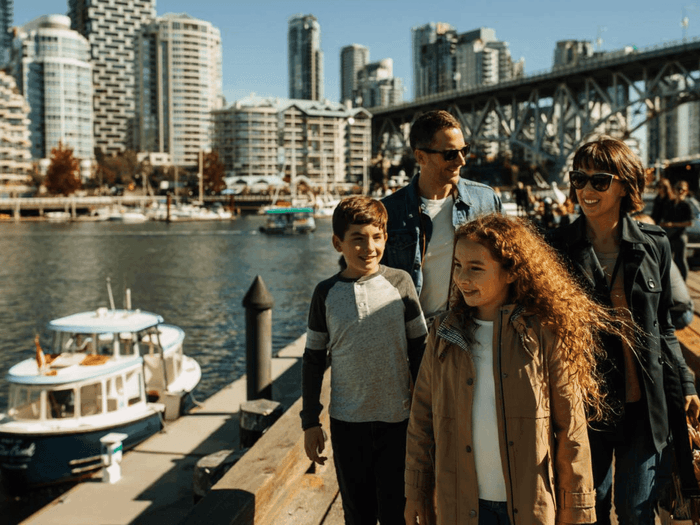 Granville Island
Immerse yourself in Granville Island's vibrant atmosphere, home to a bustling public market, local artisans, and eclectic shops. Indulge in delicious food, discover unique crafts, and enjoy live entertainment.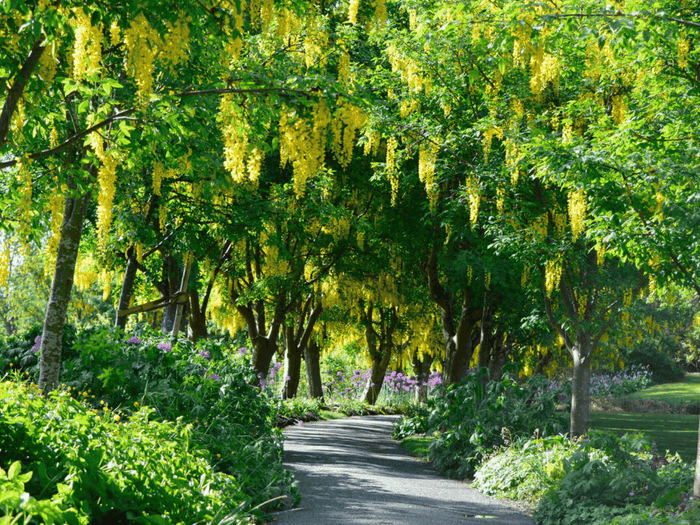 Van Dusen Botanical Garden
Wander through the enchanting Van Dusen Botanical Garden, showcasing 55 acres of beautifully landscaped gardens, exotic plants, and tranquil water features. Experience nature's serenity amidst Vancouver's urban landscape.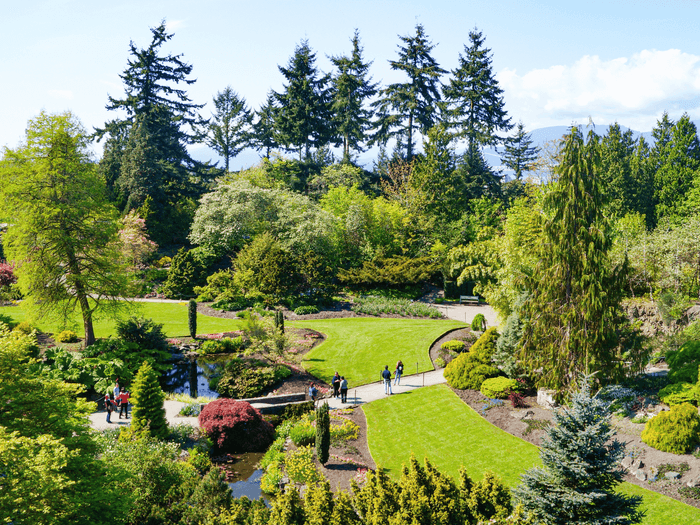 Queen Elizabeth Park
Visit Queen Elizabeth Park, a horticultural gem perched atop the city's highest point. Admire the meticulously manicured gardens, public art, and panoramic views of Vancouver's skyline and mountains.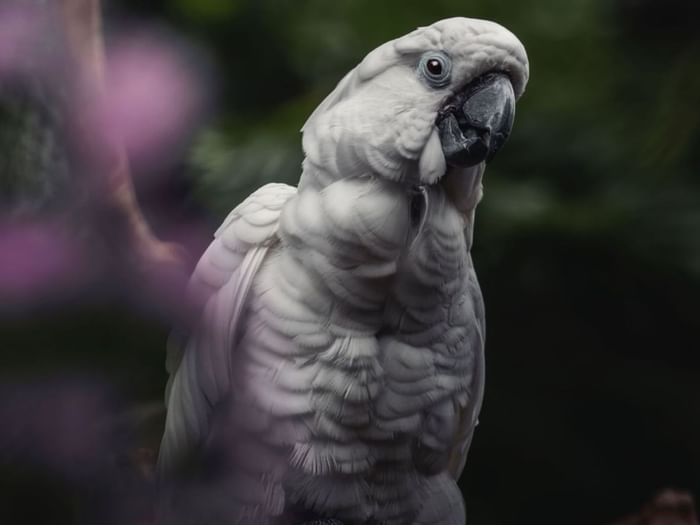 Bloedel Conservatory
Explore the Bloedel Conservatory, a lush indoor tropical paradise housing exotic plants, vibrant flowers, and over 200 free-flying birds. Discover a diverse ecosystem within this tranquil, temperature-controlled environment.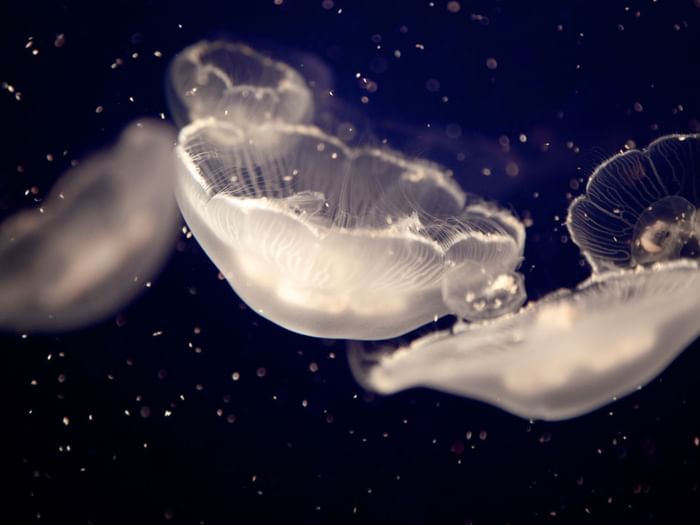 Vancouver Aquarium
Delve into the wonders of the aquatic world at Vancouver Aquarium, home to over 50,000 fascinating creatures, interactive exhibits, and educational programs. Encounter marine life from around the globe and learn about conservation efforts.