Uncover Whistler's Audain Art Museum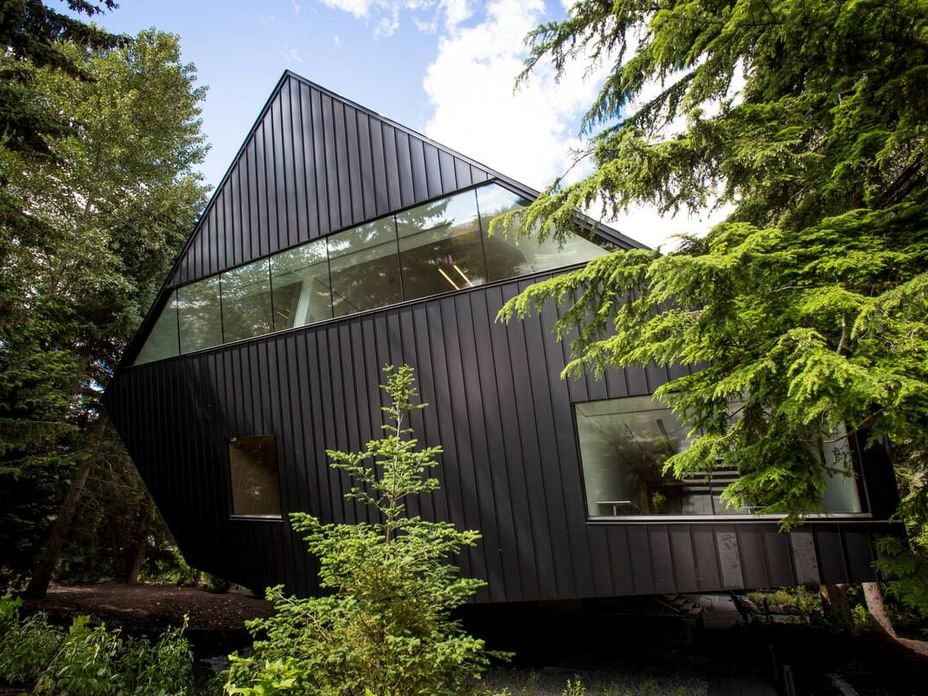 A Stone's Throw Away from Summit Lodge: Audain Art Museum
The Cozy Corner: Summit Lodge Whistler
First things first, let's talk about your home away from home, the Summit Lodge Whistler. Nestled in the heart of Whistler, our boutique hotel is more than just a place to rest your weary head after a day of mountainous adventures. It's a cozy corner of the world where comfort meets style, and where every room feels like a personalized retreat. With quirky decor and our friendly staff, it's the perfect base camp for your Whistler escapades.
The Artful Amble: A Journey to the Audain Art Museum
Now, let's get to the good stuff. You've unpacked your bags, and now you're ready to explore the Audain Art Museum? But wait, you're probably wondering, "How far is this artful adventure?" The Audain Art Museum is a mere 250 meters away from the Summit Lodge. That's right, just a short 3-minute walk! You could crawl there faster than your last downloaded movie! But please, don't actually crawl. It's a simple saunter down the road, a hop, skip, and a jump, if you will.
The Audain Art Museum: A Palette of Possibilities
Once you reach the Audain Art Museum, you'll find yourself immersed in a world of artistic wonders. This 56,000-square-foot private museum, designed by the award-winning Patkau Architects, houses nearly 200 works of art that take you on a visual journey through the history of art from coastal British Columbia. From the 18th century to the present day, you'll find one of the world's finest collections of Northwest Coast First Nations masks, a large collection of works by Emily Carr, and art by important post-war modernists and internationally renowned contemporary British Columbia artists. It's like stepping into a different world, one where time stands still and beauty is captured in every corner.
And as the sun sets on your day of artful exploration, you can stroll back to the Summit Lodge, perhaps with a new print under your arm or a new appreciation for British Columbian art in your heart. And as you sink into your cozy bed, you'll realize that the best part of your day wasn't just the art, but the journey to get there. Because in Whistler, every journey is an adventure, and every adventure is a work of art.
The Cherry on Top: A Special Offer Just for You!
But wait, there's more! As a special treat for our art-loving guests, we're offering a special summer offer. Save 20% on 3+ nights when you book direct with Summit Lodge. That's right, more time to explore, more money in your pocket, and more memories to make. So, why wait? Start planning your artful adventure today! For more details, visit the Summit Lodge's offer page.
The End of the Rainbow: Your Whistler Adventure Awaits
So, there you have it, folks! A cozy corner to rest, an artful amble down the road, a world of artistic wonders, and a cherry on top with a special offer. All that's missing is you! So, pack your bags, tie your shoelaces, and get ready for an unforgettable adventure in Whistler. Because here, every journey is a masterpiece, and every masterpiece is just a stone's throw away.