Forest Bathing Therapy. Yup! It's A Thing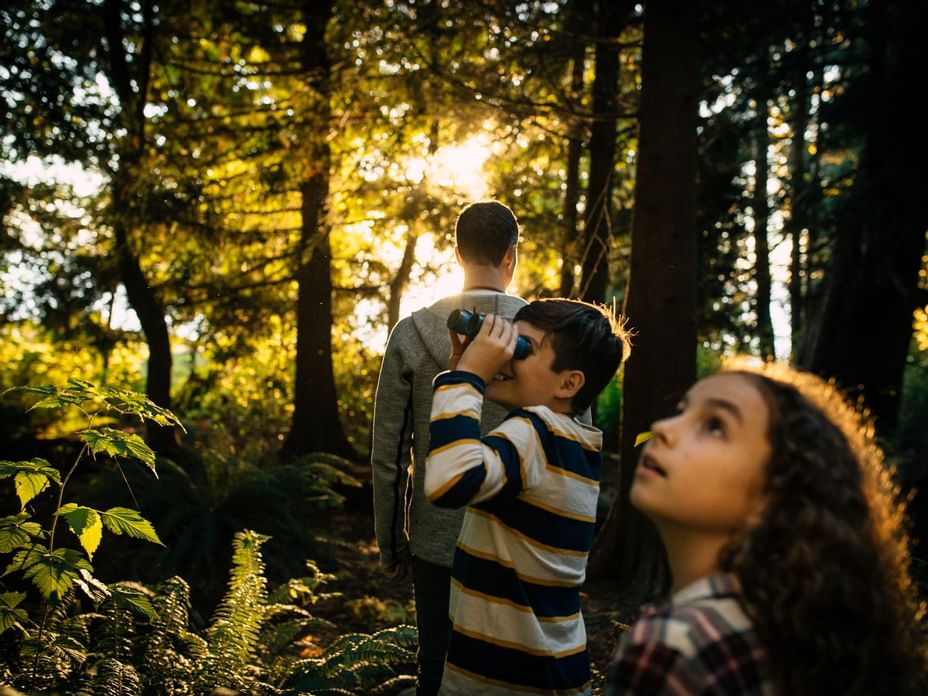 We all know that the air in Whistler is pristine: it's full of oxygen, and is one of the most therapeutic environments in which to be. But did you know Whistler is also home to a plethora of stunning forests? And not just any forests—Forest Bathing Therapy forests.
A walk through our forests can boost your immune system, reduce blood pressure and stress, and increase happiness, energy, focus, intuition, and improve sleep.
That's right—nature is good for you. It can reduce blood pressure, boost energy levels, and improve sleep patterns. You can even recover faster after an illness!
In other words: nature is medicine. And you can get it for FREE by visiting Whistler National Park! Just ask your doctor for a prescription to visit one of Canada's national parks and you're good to go.
The forest is home to many species of wildlife and plant life that can be found nowhere else on Earth. We have an amazing opportunity to take in all of this natural beauty right here—and we're lucky enough to have some guides who are experts at finding them. The Canadian Wilderness Adventures team offers a guided journey into Whistler's own majestic old-growth Medicine Trail. 
Guests can learn from Cultural Ambassadors about local flora and fauna found along the SLCC's interpretive forest walk, the Salish Stroll. This tour is not just a chance to experience Whistler's natural beauty—it's also a chance to learn about how all this diversity came to be here in the first place!
More of a night owl? No problem!
You don't have to wait until morning to admire the beauty of nature. With Vallea Lumina, a multimedia light trail on Cougar Mountain in Whistler, you can get lost in the forest at night.
Inspired by Whistler's natural beauty and local culture, this nighttime multimedia experience blends physical and digital storytelling to help you connect with your environment. As you walk along the illuminated 1.5km long trail, you'll be taken on a journey through time and space—with plenty of opportunities to touch, play, explore, and engage with the environment around you.
The lights are set up so that at times it appears like a forest is coming to life around you or even transforming into something else entirely. It's sure to leave you feeling enchanted as if you'd been transported into another world for an hour or two!