Body Wraps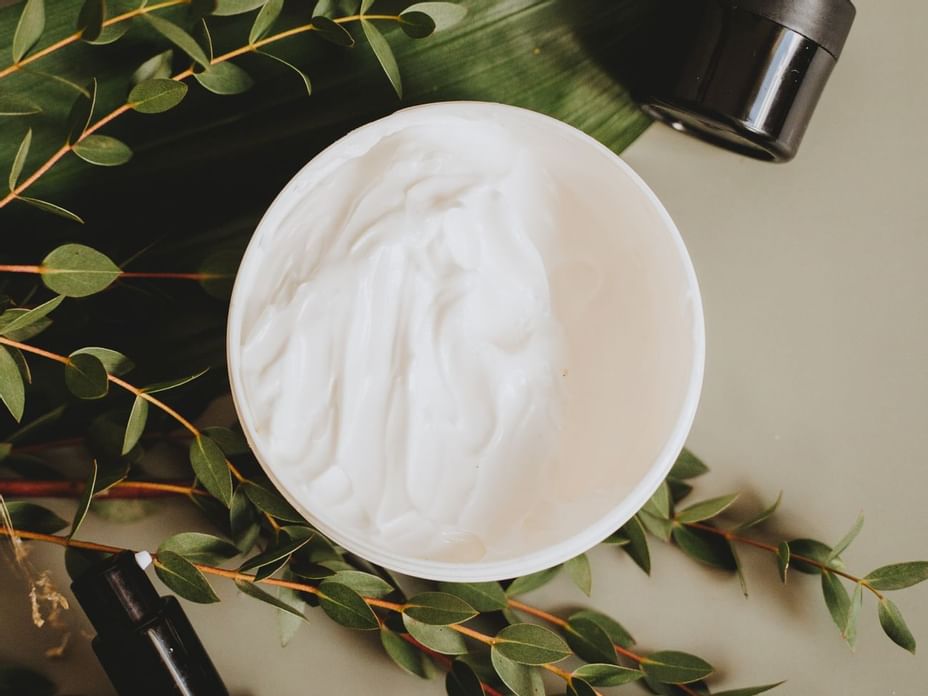 A treatment to maintain healthy skin and appearance. This treatment helps with toxin removal, excess fluid removal, nourishment and moisturising of the skin, firming, toning and anti-ageing to the body.
Duration: 45 minutes Price: S$100
Hibiscus Flower Body Beauty Mask
The moisturizing gel mask enhanced with the hydrating and firming effect of seaweed improves skin texture and restores firmness. The subtle floral scent from ylang-ylang and rose brings a great feeling of freshness.
Algae and Marine Plant Body Beauty Mask
This creamy treatment is very rich in marine algae, which helps to remineralize the skin intensively, restore cell vitality, and act as a decongestant. The floral water of sea fennel provides a heavenly aroma and intense relaxation.
Cotton Foam Body Mask
This unique sensory milky cream combats the drying of the epidermis, protecting the skin form ageing and external aggressors. Envelop your skin in a sweet, fruity vanilla scent.
Cocooning Polar Algae Body Beauty Mask
This creamy and cocooning mask intensively nourishes the epidermis and preserves the skin's youth. The polar algae and sea buckthorn oil helps to regenerate the epidermis. Let the elegant and natural fragrance of vanilla, raspberry, and woody notes immerse your mind in relaxation.
Volcanic Earth Body Beauty Mask
This mask has a melty and ultra-sensory texture. The natural yellow volcanic and thermal mud helps to rehydrate the epidermis, restoring the elasticity and hydration of the skin. The aromatic citrus base enhances well-being.
Papaya and Prickly Pear Body Beauty Mask
This light and ultra-moisturizing mask offers exceptional hydrating. Active ingredients include prickly pear extract, hyaluronic acid, and red algae. Improve your skin's well-being and a enjoy the sensation of lightness.
Baby Sitting 
Babysitters are available by appointment at a fee. To arrange for this service, please contact our Front Office team preferably one day in advance.
Bell Staff
Baggage service and luggage storage are available at the Bell Desk located on Lobby Level.
Check In – Check out
Check-in time is 3.00 pm while check-out time is 12.00 noon. Please contact the Front Desk if you need to arrange for a late check-out (subject to room availability).
Concierge
Please contact the Concierge (located on Lobby level) to book sightseeing tours, request flight re-confirmation and make travel arrangements.
Currency Exchange
Exchange of selected foreign currencies and traveller's cheques is available at the Front Desk Cashier.
Elevators
For security reasons, the guest floor elevators are only accessible with your room key card.