Escape to the Past: Uncover the Rustic Charm of Pulau Ubin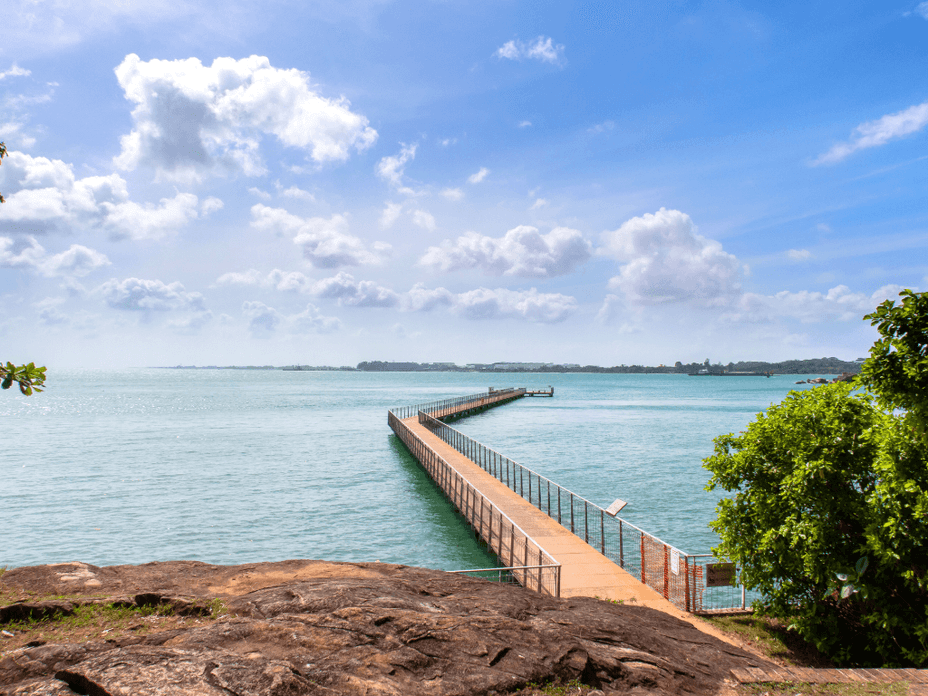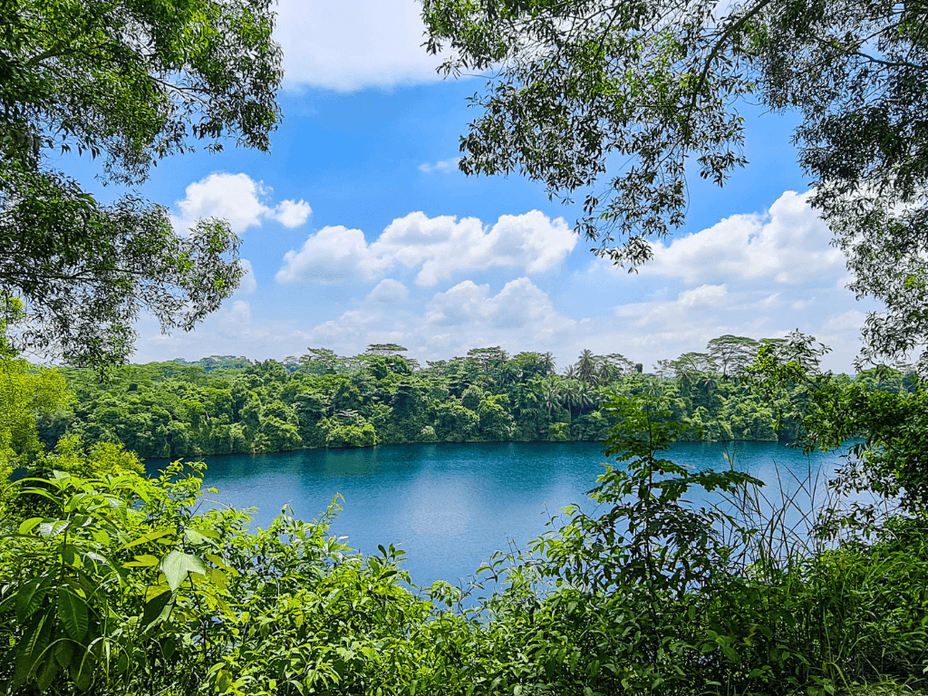 Escape to the Past: Uncover the Rustic Charm of Pulau Ubin
A Timeless Journey Awaits
Embarking on Your Adventure
Just a stone's throw away from the bustling city of Singapore lies a tranquil island, Pulau Ubin. A 15-minute bumboat ride from Changi Point Ferry Terminal transports you to a different era, where traditional village charm and untouched natural beauty await. This small island, located northeast of mainland Singapore, is a peaceful retreat from the city's hustle and bustle.
Cycling Through Time
Once you step foot on Pulau Ubin, rent a bike to explore the island's lush forests, picturesque trails, and idyllic beaches. If you're up for a challenge, test your biking skills at the Ketam Bike Trail, a 10-kilometre route constructed according to the International Mountain Bicycling Association (IMBA) standards. The trail surrounds the picturesque Ketam Quarry, offering stunning views of the quarry water reflecting the sky.
A Biodiversity Hotspot: Chek Jawa Wetlands
Pulau Ubin is home to one of the last traditional rural villages (kampongs) in Singapore. The island's fabulous biodiversity is one of its main attractions. The wetlands of Chek Jawa, grown naturally from the coral reef that was here 5,000 years ago, are a must-visit. Marvel at the sea hares, cuttlefish, and octopus while enjoying the tranquillity of the sheltered beaches. Follow the raised walkways through the fantastic inter-tidal mangrove forests to see the range of life in the exposed roots of this tree, which can live in both fresh and salt water.
A Glimpse into History: The Kampong Village
Tour the island's traditional kampong (village) houses and learn about the island's rich cultural history. The simple, rustic charm of the village offers a stark contrast to the modern cityscape of Singapore, providing a unique and immersive cultural experience.
For the Bird Watchers
Pulau Ubin is home to several rare bird species, making it a popular destination for bird watchers. Keep your binoculars at the ready and you might spot the Red Junglefowl, the Oriental Pied Hornbill, or the Straw-headed Bulbul.
Thrill-Seekers Paradise: Kayaking and Mountain Biking
For the adventurous, kayaking in Pulau Ubin is a must. Unlike calmer waters like Macritchie Reservoir, kayaking in Pulau Ubin lets you experience both the open sea and the calmer mangrove waters. You'll get to admire stunning views of the mangrove swamps and witness a myriad of animals that live in them.
If you're more of a landlubber, the Ketam Mountain Bike Park offers thrilling rides through challenging terrains. Test your skills and endurance as you navigate through the park's exciting trails.
Under the Stars: Camping on Pulau Ubin
For a complete Pulau Ubin experience, consider camping at one of the three campsites - Jelutong, Mamam, and Endut Senin. Camping is safe even for solo travellers, but it's advisable to inform the local police that you'll be camping overnight for peace of mind. Remember to pack enough wet wipes as there's no shower facility available on the island.
Culinary Delights
After a day of exploration, treat yourself to some fresh seafood at one of the island's restaurants. Most of them are located within walking distance from the jetty and serve up mouth-watering options like sambal mussels, chilli crab, salted egg squid, and oyster omelette at extremely affordable prices.
A Stone's Throw from Paradox Singapore Merchant Court
Our hotel, Paradox Singapore Merchant Court at Clarke Quay, is conveniently located just a short drive away from Changi Point Ferry Terminal, making it the perfect base for your Pulau Ubin adventure. After a day of exploration, return to the comfort of our hotel and enjoy our top-notch facilities and services.
Pulau Ubin is a hidden gem that offers a glimpse into Singapore's past, a stark contrast to the modern cityscape. Whether you're a nature lover, adventure seeker, or history buff, Pulau Ubin has something for everyone. So why wait? Plan your trip today and discover the rustic charm of Pulau Ubin.