Exploring Singapore's Best Hawker Centres: A Foodie's Guide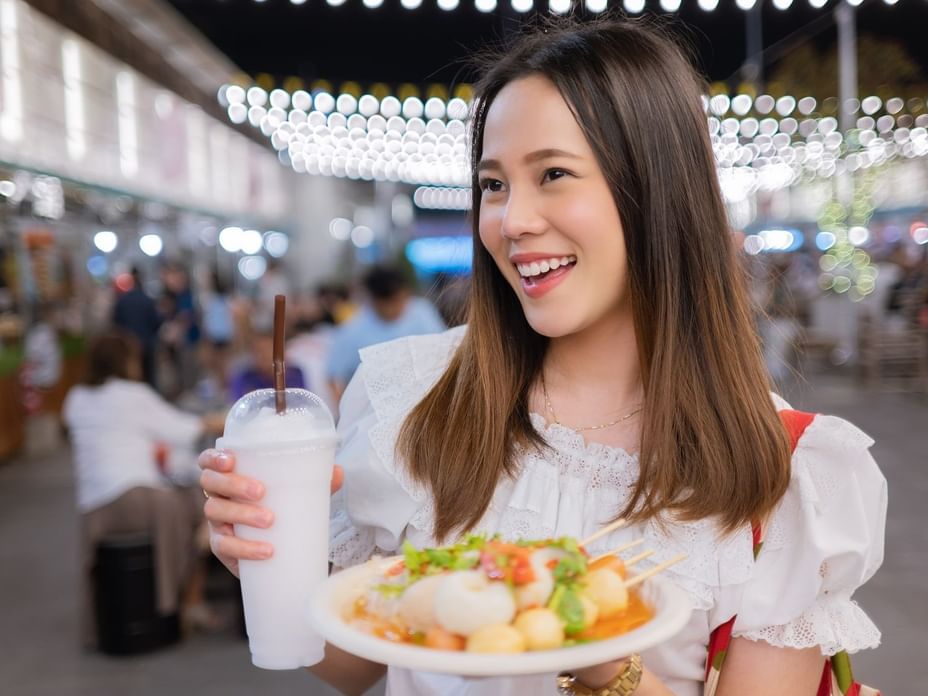 Singapore's Hawker Centres: A Food Lover's Paradise
When it comes to food, Singapore has a lot to offer. And at the heart of it all are the hawker centres – the unique Singaporean culinary experience that blends street food with sit-down dining. With dozens, sometimes hundreds of food stalls in one complex with common seating areas, hawker centres are a foodie mecca.
What's great about hawker centres is that they offer the best of both worlds. You get to enjoy delicious food from street vendors, but with the convenience of having a place to sit and eat. And with so many options to choose from, you'll never run out of new things to try.
Maxwell Road Hawker Centre
One of the most famous hawker centres in Singapore is the Maxwell Road Hawker Centre. With over 100 food stalls, this is the perfect introduction to the hawker centre experience. Here, you can try traditional Chinese and Malay-style dishes, as well as some of Singapore's most iconic dishes, like chili crab.
Newton Street Hawker Centre
If you're a seafood lover, then the Newton Street Hawker Centre is a must-visit. This hawker centre specializes in seafood and is known for its chili crab and colossal shrimp. With so many stalls to choose from, you're sure to find something that will satisfy your cravings.
Smith Street Hawker Centre
For those who want a larger selection of food, the Smith Street Hawker Centre is a great option. With several hundred stalls to choose from, this hawker centre is more like a food mall than anything else. Here, you can find everything from traditional Singaporean dishes to international cuisine.
Tekka Centre
If you're craving Indian cuisine, then the Tekka Centre in Little India is the place to go. With hints of Malay influence throughout the stalls, there is an option for everyone – vegetarians and meat eaters alike. And if you're looking for something sweet, there's always plenty of mango lassi to go around.
Flexibility and Variety
What makes hawker centres so wonderful is the flexibility they offer. Each stall may only make a few dishes, but with multiple stalls to choose from, you can mix and match to your heart's content. Want a meal from one stall, a snack from another, and a drink from yet another? Go right ahead.
The Ultimate Foodie Experience
So why not indulge your taste buds and head to the hawker centres in Singapore? When you leave, you will have felt like you visited three countries in one yummy stop. Don't forget to use our five eating tips to make your decision and enjoy the ultimate foodie experience in Singapore!
Top 5 Tips for Maximizing Your Culinary Adventure
The most popular stalls in a hawker centre are usually the best ones. So, when you're walking around the hawker centre, look for the stalls that have the longest lines or are the most crowded. Chances are, they're serving up something delicious that's worth waiting for.
While it may be tempting to stick to familiar dishes, hawker centres offer a diverse range of local delicacies that are worth exploring. Be adventurous and try some of the more unique dishes that you may not have heard of before. You might just discover a new favourite dish!
With so many dishes to try, sharing with friends is a great way to sample more foods and experience a wider range of flavours. You can order a few dishes and split them amongst your group. This way, everyone gets to try more dishes and you can compare notes on what you like best.
With hundreds of stalls in some hawker centres, you may need to visit each one at least twice to fully appreciate the range of foods available. On your first visit, you can explore the hawker centre and see what's on offer. Then, on your second visit, you can go back to the stalls that stood out to you and try some more dishes.
Hawker centres are an opportunity to indulge in some of the most delicious foods Singapore has to offer. Don't be afraid to eat to your heart's content and enjoy the culinary adventure. You can always walk it off later!
Follow the Crowds
Try the Local Dishes
Share with Friends
Visit Hawker Centres Twice
Eat to Your Heart's Content
With these tips in mind, you'll be able to fully immerse yourself in the bustling and vibrant Singaporean food scene. From popiah and chili crabs to sugar cane juice and char kway teow, there's a world of flavours waiting for you to discover in the hawker centres of Singapore.
So, whether you're a seasoned foodie or just starting your culinary journey, be sure to make a stop at one of Singapore's hawker centres. You won't regret it!
Experience the Best of Singapore's Hawker Centre Scene with Paradox Merchant Court at Clarke Quay
If you're planning to visit Singapore and experience its amazing food scene, then choosing the right accommodation can make all the difference. Paradox Merchant Court at Clarke Quay is an urban luxury resort that is perfectly situated for exploring Singapore's hawker centres and other culinary hotspots. With its central location, you'll be just a short walk or train ride away from some of the best hawker centres in the city.