Whistler Mountain Bike Park: The Ultimate Mountain Biking Odyssey
Unraveling the Trails, Zones, and Aava's Exclusive Biker Offers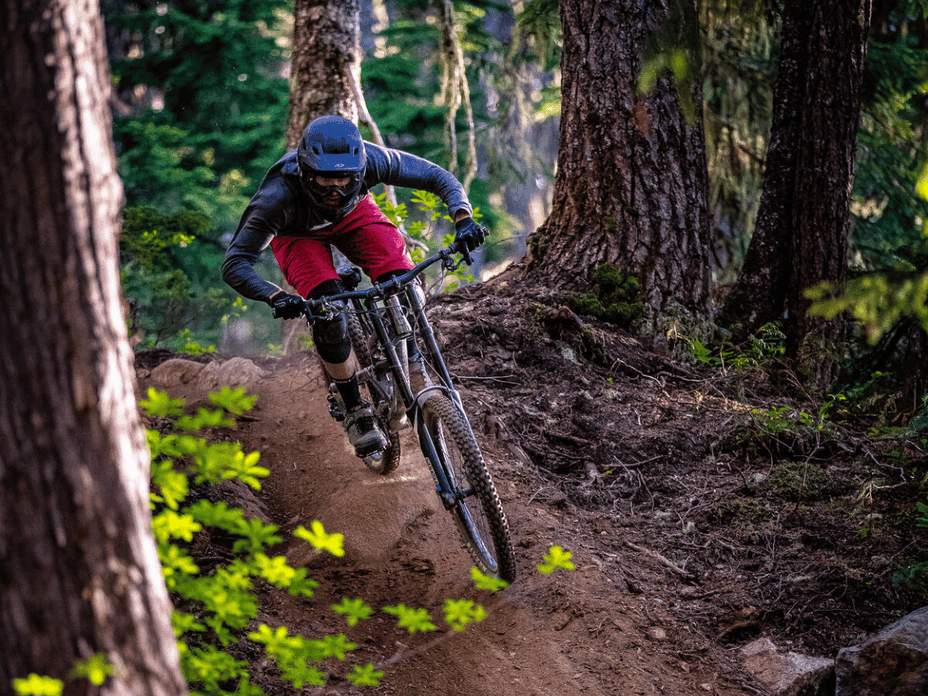 Whistler Mountain Bike Park: The Ultimate Mountain Biking Odyssey
Dive into the Whistler Bike Park
A Global Attraction: The Whistler Bike Park isn't just a local gem; it's a global sensation. Drawing mountain bikers from every corner of the world, it promises the ultimate gravity-fed downhill biking experience. As you descend, the mountain's natural contours become your guide, offering a ride that's both exhilarating and seamless.
A Trail for Every Soul: Whether you're a seasoned pro or just starting out, the park caters to all ability levels. With four distinct mountain zones, it offers everything from serene green trails to adrenaline-pumping technical double blacks and jump trails.
Creekside's Evolution: The Creekside Zone has undergone a significant transformation in 2023. Now, riders have exclusive access to a new gondola, over 30 km of trails, and the revamped Insomnia trail, renowned for its exhilarating jumps.
Zones of Adventure
Creekside Zone
The talk of 2023! The Creekside Zone is the newest addition to the Whistler Bike Park family. With its recent expansion, it now boasts nearly 40 additional trails. From gentle descents to challenging terrains, Creekside offers a diverse range of trails for riders of all levels. The zone is also home to the new gondola, ensuring riders have quick and easy access to its vast network of trails. And for those looking for a bit of airtime, the revamped Insomnia trail offers jumps that promise to get your heart racing.
Garbanzo Zone
For the thrill-seekers! The Garbanzo Zone takes mountain biking to new heights, both literally and figuratively. Located at a higher elevation, this zone offers longer descents, allowing riders to immerse themselves in the ride for extended periods. The trails here are carved through old-growth forests, offering a unique blend of natural beauty and challenging terrains. From tight turns to rock-laden paths, Garbanzo promises an adrenaline-pumping experience from start to finish.
Peak Zone
The crown jewel of the Whistler Bike Park! The Peak Zone offers riders the chance to bike at the very top of the world. Known for its challenging terrain, it's a zone that demands respect and skill. But those who conquer its trails are rewarded with unparalleled panoramic views of the surrounding mountains and valleys. The trails here are a mix of alpine descents and rocky paths, making every ride an adventure in itself. And as you descend from the peak, the ever-changing terrains ensure that no two rides are ever the same.
Ticket to Your Adventure
Regular Season: June 10 - September 4, 2023
| Ticket | Adult 19-64 | Youth 13-18 & Senior (65+) | Child 5-12 |
| --- | --- | --- | --- |
| 1 Day | $88 | $80 | $51 |
| 2 of 3 Days | $176 | $160 | $102 |
| 3 of 5 Days | $258 | $234 | $150 |
| 4 of 6 Days | $340 | $308 | $196 |
Fall Season: September 5 - 24, 2023
From September 5 - October 9, 2023, access to the Bike Park is via Creekside gondola only.
| Ticket | Adult 19-64 | Youth 13-18 & Senior (65+) | Child 5-12 |
| --- | --- | --- | --- |
| 1 Day | $78 | $70 | $46 |
| 2 of 3 Days | $156 | $140 | $92 |
| 3 of 5 Days | $228 | $204 | $135 |
| 4 of 6 Days | $300 | $268 | $176 |
For ticket purchases, visit Whistler Blackcomb.
Aava Whistler Hotel: The Biker's Paradise
Nestled in the heart of Whistler, the Aava Whistler Hotel stands out as the ultimate basecamp for mountain bikers. Not only is it conveniently located near the globally-acclaimed Whistler Mountain Bike Park, but it also boasts top-notch amenities tailored specifically for bikers. With a state-of-the-art bike vault, complimentary bike valet, and dedicated wash and tool stations, Aava ensures your prized possession is always in safe hands.
Exclusive Offer: Pedal to New Heights
Unlock the true essence of mountain biking in Whistler with our exclusive "Pedal to Peak Perfection" offer. Embark on a biking adventure that promises both thrill and luxury. Book a stay of 3+ nights and enjoy a 20% discount. After a day of trail-blazing, rejuvenate in Aava's outdoor heated pool or let the hot tub and sauna soothe your muscles. Plus, with our dedicated biking amenities, you and your bike will always be ready for the next adventure.
Your Next Chapter Awaits
Whistler is more than just trails; it's a culture, a vibe, an experience. As you ride, let the spirit of the mountains infuse every pedal, every jump, every descent. This isn't just a park; it's a journey, an adventure, a story waiting to be told.
So, are you ready to write your chapter? To feel the wind in your hair, the adrenaline in your veins, and the thrill in your heart? Gear up, head to Whistler, and let the mountains narrate your epic tale.